At the bottom of this article, you will find a list of questions posed to the candidates and a key to listening to their responses.

The crowd consisted of a cross section of people interested in the city and government process. There were a number of city officials and department heads, county officials, members of the chamber of commerce and the development partnership, business owners and industry leaders, college leaders, teachers, students, residents, and family members of the candidates.

The Lincoln College Student Senate and the Lincoln/Logan County Chamber of Commerce Government/Education Committee co-sponsored the mayoral candidate forum, which was held in Lincoln College's Johnson Center. Lincoln College President John Hutchinson read the questions.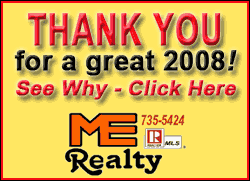 Beyond their own opening and closing statements, the candidates were asked to respond to eight questions. They were permitted three minutes each round and could include any rebuttals to previous questions in that time. The order of speaking began with Michael "Mike" Thornton, Pat O'Neill and Keith Snyder, and then alternated the order, with each candidate allowed to be first every third round.
Candidates were courteous, exercised decorum and showed congeniality toward one another throughout, sometimes mirroring each other's ideas and crediting one another. Yet each candidate stood out in where his emphasis would be placed in generating revenue and in where funds would go to first in the city. Property cleanup, infrastructure, business marketing and development, and tourism were on each candidate's platform, but their formulas for progress differed greatly at some points.
Most of the responses were delivered in a serious business tone, but there were some lighter moments that brought laughter to all. You can listen to hear what candidates considered of greatest importance, and if forced to it, how they would handle the potential loss of revenue created by the current economic crisis affecting the country.
Opening remarks:
(Counter times estimated)
1:30 Michael Thornton
2:40 Pat O'Neill
4:45 Keith Snyder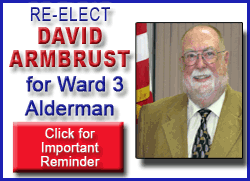 Question 1: Are you in favor of the continued financial support of the Lincoln & Logan County Development Partnership? How do you see your administration interacting with the partnership?
7:48 Thornton
8:55 O'Neill
10:45 Snyder
Question 2: Given the current economic conditions, city revenue will decrease. Anticipating this, how would you handle a revenue shortfall and what other sources of revenue would you access?
13:03 O'Neill
16:05 Snyder
18:55 Thornton
Question 3: Can you prioritize infrastructure updates: for example, roads, sidewalks and buildings? How do you plan to exercise these priorities?
21:00 Snyder
22:38 Thornton
24:44 O'Neill
Which candidate proposes creating a comprehensive plan, following the county's plan, that would be used to prioritize city needs?
Question 4: How do you see your office being structured? Would you have a full-time mayor? Would you have a full-time city administrator?
28:10 Thornton
29:59 O'Neill
32:15 Snyder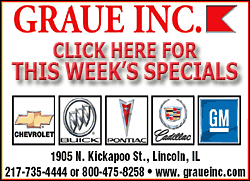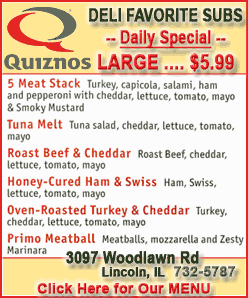 One candidate does not think there is a need for either full-time position.
Another candidate is in favor of having a city administrator. He suggested that transferring some responsibilities that are now performed by the city attorney would fund the position.
And, another candidate said that two-thirds of the cities in the nation with a population over 2,500 have a full-time chief administrator. He saw that having such a position would help the city with continuity between administrations and that it would relieve the clerk and treasurer to do more in their jobs. He would explore the possibilities as it could be afforded.
Question 5: Do you have a plan for updating municipality codes and enforcing existing codes?
35:00 O'Neill
37:52 Snyder
40:29 Thornton
Unkempt properties were frequently a point of attention in the evening's responses. In this, too, the candidates differed in how they would attempt to bring about changes. This question was maybe the best in getting an understanding of where each person stands.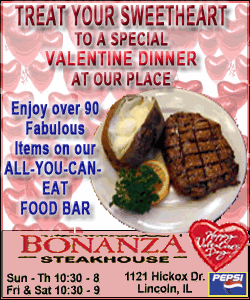 Question 6: How would you propose to make the city of Lincoln more green?
43:00 Snyder
46:02 Thornton
48:35 O'Neill
One candidate admits to not really buying into all the environmental alarms but does support beautification and other efforts that would aid the city with going green.
Hear who commented, "The only green I like to see is out on baseball fields and a few dead presidents in my pockets."
Another candidate was strongly committed to the city and individuals taking responsibility for energy use and recycling efforts.
And another candidate would look into the city using several different renewable clean-energy sources that might even be at a savings, as well as actively supporting a tree program, getting youth, neighborhoods and businesses involved in different efforts.
Question 7: What is your personal long-term commitment to this position?
52:06 Thornton
53:53 O'Neill
57:12 Snyder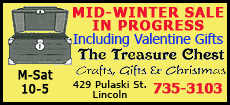 Question 8: What do you see as the roles of the colleges in Lincoln?
Begins 58:44
O'Neill
Snyder
Thornton
Question 8: What are the strengths of the city of Lincoln and what are your plans to capitalize on those strengths?
Begins 1:05:26
Snyder
Thornton
O'Neill
Closing remarks:
Begins 1:12:37
Thornton
O'Neill
Snyder
[By JAN YOUNGQUIST]
Mayoral candidate forum (audio replay)