Fast forward to Friday night against Taylorville, when the Railers went to intermission with 31 points, scored 13 in the third and another 13 in the fourth to end up with, yep, 57 points. Most importantly, both games were wins, including the 57-23 Friday night victory over Taylorville.
The win bumps the Lincoln record to 17-2 and still unbeaten in the Central State Eight at 7-0.
This contest was decided less than halfway into the first quarter as the Railers jumped out to an early 15-0 lead, led by solid shooting and smothering defense. Lincoln scored from all over in the early stages, including a 3 from Jordan Nelson to start the scoring, followed by a basket and free throw from Kyle Young.
Nice defense from Alex Anderson got him four points early, two on a steal and another two from the line after being fouled following a steal. Another long-range jumper from Nelson and a bucket from Louie Schonauer left the Tornadoes shell-shocked before they first dented the scoreboard with a free throw. It was 15-3 before two baskets from Ben Brackney at the end of the quarter gave the Railers the 19-3 advantage heading into the second quarter.
Lincoln continued its 12-0 run with a basket from defensive specialist Wes Neece, two more free throws from Kyle Young, a lay-in from Young and a 3 from sophomore Nathaniel Smith on a nice pass from the post from Young. At 27-3, the game was over; only the final score was in doubt. From that point on, the closest Taylorville could get was 17 (35-18).
Lincoln's defense took advantage of many, many, miscues from Taylorville. Unofficially, the Tornadoes had more turnovers (33) than points (23), a certain recipe for disaster. However, credit the Railers, who took advantage of the mistakes to put this game out of reach very early. Lincoln also held their opponents to three points in both the first and fourth quarters.
The most important part of this game may have been that, with two games on Saturday, those who usually log the most minutes were given the opportunity to rest and prepare for the double-dip in hopes of moving to 9-0 in the conference.
Ten players got in the scoring column in another game of very balanced scoring from the Railers. After leading the way Monday night and going scoreless on Wednesday night, Ben Brackney was again the leading scorer with 11 points. Nathaniel Smith continued his excellent play off the bench with nine points, and Kyle Young scored eight.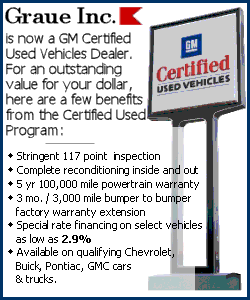 It was a quiet night for Jordan Nelson, who scored six. Wes Neece scored six, including the rarely seen four-point play. Alex Anderson, Louie Schonauer and Kyle Frick each added four. Cameron Turner got some playing time and hit a 3-pointer, while Brandon Miller scored two.
The other conference score from Friday night saw Jacksonville fall to Glenwood 41-32.
Lincoln will be in action twice on Saturday to end up the 2009 Meijer Winter Classic in Chatham by taking on the Jacksonville Crimsons in the afternoon and then playing in the nightcap featuring the Glenwood Titans.
The Railers traveled to Jacksonville and defeated the Crimsons 60-41 on Dec. 12, when Kyle Young scored 19 and Jordan Nelson added 10. The following week, the Railers played host to the Titans and came away with a 61-41 win. Again, it was Kyle Young (26) and Jordan Nelson (12) leading the way.
The Saturday contests are scheduled to tip around 1 p.m. and 8 p.m. and, as always, you can catch the games on WLCN-FM 96.3 FM and here at lincolndailynews.com.
___

LINCOLN (57) -- Brackney 4 2-2 11, Smith 4 0-0 9, Young 3 2-3 8, Nelson 2 0-0 6, Neece 2 1-1 6, Schonauer 2 0-0 4, Anderson 1 2-2 4, Frick 2 0-0 4, Turner 1 0-0 3, Miller 1 0-0 2, Fisher 0 0-0 0, Coyne 0 0-0 0. Team 22 7-8 57.
3-point FG: Team 6 (Nelson 2, Brackney, Smith, Neece, Turner).

Taylorville (23) -- Not available at report time.

End of first quarter -- LCHS 19, Taylorville 3
Halftime -- LCHS 31, Taylorville 10
End of third quarter -- LCHS 44, Taylorville 20
[Special report by JEFF BENJAMIN]
Editor's note: Joetta Benjamin is home from the hospital. We ask that all of you keep her and the Benjamin family in your prayers.