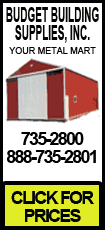 In European morning trading, Britain's FTSE 100 was 1.5 percent higher at 4,115.04. France's CAC-40 gained 1.1 percent at 2,880.06, while Germany's DAX added 1.0 percent to 4,221.89.
Japan's Nikkei 225 fell 0.8 percent at 7,682.14 as investors braced for earnings this week from Sony, Honda and other major names. Japan was the only major Asian market open amid a slew of regional holidays.
In Europe, financial and energy stocks were the best-performing shares.
"The dust has settled after last week's heavy losses, so we're seeing a bit of a bounce, supported by some bargain-hunting," said Paul Chesterton, analyst at CMC Markets
Chesterton noted Goldman Sachs had upgraded oil stocks, such as BP, which helped buoy the wider indexes, but financial stocks "led the charge" on Barclay's good news.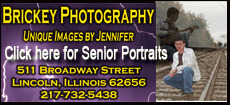 Barclays shares skyrocketed after it said it expects pretax profits of over 5.3 billion pounds ($7.3 billion) for the full year 2008 despite writing down 8 billion pounds on bad assets. The bank also said it would not need any bailouts beyond some guarantees on toxic assets -- dispelling fears it was set to be part-nationalized.
The news was a breath of fresh air for the banking sector, which was braced for the worst in Britain. Also helping the sector was the news that France's Societe General SA and Credit Agricole SA will merge their asset management businesses.
Other statements by financials were less upbeat, however.
Dutch ING announced 7,000 job cuts, the resignation of its CEO and a euro3.3 billion ($4.22 billion) loss for the fourth quarter. It also said the state would take on 80 percent of a euro27.7 billion portfolio of mortgage assets in exchange for a nominal sum of euro600 million. Its shares were down 2.9 percent.
In France, BNP Paribas SA said it expects to report a euro1.4 billion net loss in the fourth quarter due to weaker investment banking, but predicts a net profit of around euro3 billion for the full year thanks to the "good performance" of retail banking and asset management. Its shares were up 11 percent.
Europe's gains looked fragile with more earnings due across all industries.
Electronics giant Philips reported a fourth-quarter loss of euro1.47 billion and said it would cut 6,000 jobs, sending its shares down 3.4 percent.
U.S. stock index futures suggested Wall Street would bounce back from Friday's losses to open higher. Dow Jones futures rose 46 points to 8,019 after the index fell 0.6 percent on Friday. The Standard & Poor's 500 futures added 4.9 points to 828.40.
In Asia, markets in Hong Kong, mainland China, South Korea, Singapore and Taiwan were closed for the Lunar New Year holidays. Australian and Indian markets were also closed for national holidays.