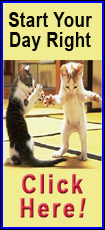 The 50-year-old Wasson, president and chief operating officer of the drug store chain, was appointed by the board of directors and the announcement was made late Sunday.
Wasson will retain the position of president. His new appointment, effective Feb. 1, ends a search that began when former CEO Jeffrey Rein left in October, just days after Walgreen abandoned its effort to buy California-based rival Longs Drugs Stores Corp.
Alan G. McNally, 63, who has served as chairman and acting CEO since October 2008, will remain chairman of Walgreen's board.
"Greg is a strong, natural leader and strategist with a clear view of where he wants to take this company to deliver improved shareholder returns," said McNally in a statement. "Since he became president nearly two years ago, his personal leadership has been instrumental in assembling a wonderfully talented leadership team."
Wasson joined Walgreen as a pharmacy intern in 1980 and advanced steadily through increasingly responsible executive positions over the course of his 29-year career with the company.
Wasson said in a statement that despite economic challenges, the company has "tremendous advantages," including an "iconic brand and strong balance sheet."
In October 2008, Walgreen unveiled its strategy to improve overall performance, including a move to slow future store openings to focus on leveraging its more than 6,600 existing stores. The company intends to reduce capital spending by $1 billion over the next three years and is targeting an additional $1 billion in annual cost reductions by 2011.