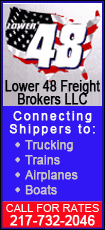 Light, sweet crude for March delivery rose 25 cents to $46.72 a barrel by midday in Europe in electronic trading on the New York Mercantile Exchange. The contract rose Friday $2.80 to settle at $46.47. Earlier Monday, it fell to $45.25 before recovering.
In London, the March Brent contract was up 32 cents to $48.69 on the ICE Futures exchange.
Monday's recovery continued last week's trend, which saw the Nymex contract gain over 9 percent even as demand concerns magnified, confounding market experts.
"From a logical point of view, there is no reason for spot Nymex crude oil to trade above $40," said The Schork Report edited by U.S. trader and analyst Stephen Schork. "OPEC is cutting production because no one is buying their oil. And, given the dire global economic outlook ... that is not about to change."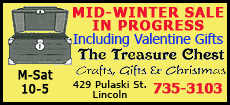 The U.S. economy, the world's largest consumer of crude, will "get worse before it gets better," Vice President Joe Biden said Sunday, dampening expectations that a massive government stimulus package will quickly spur growth.
Congress is working on an $825 billion plan -- about two-thirds new government spending and the rest tax cuts -- that proponents expect will create as many as 4 million jobs.
Weak global demand for crude will likely continue to weigh on prices, said Clarence Chu, a trader at market maker Hudson Capital Energy in Singapore. U.S. crude inventories have soared in the last three weeks, a sign that drivers are cutting consumer spending amid the worst recession in decades.
"The demand isn't there yet, and I don't think it will come back until the second half of 2009," Chu said. "Unless there is a geopolitical event or some very positive economic news, oil should drift down to the $35-$40 range."
Trading volumes were low Monday in Asia as many countries in the region celebrated the Lunar New Year holiday.