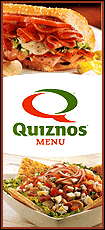 Pfizer Inc. early Monday confirmed weekend news reports that it would acquire Wyeth for $68 billion. The cash-and-stock deal represents a 29 percent premium to Wyeth's closing share price Friday.
The combined company will have 17 products that each have more than $1 billion in annual sales. But beyond the implications for the drug industry, the $22.5 billion in financing put up by banks for the combination is a reassuring sign for Wall Street that the credit markets are slowly starting to improve after locking up following the mid-September bankruptcy of Lehman Brothers Holdings Inc. That failure left lenders hesitant to extend credit.
Investors also readied for another busy week of quarterly earnings announcements. Corporate results are due Monday from some of biggest companies in a range of industries, including American Express Co., Caterpillar Inc. and McDonald's Corp.
About half of companies in the Standard & Poor's 500 index that have reported results have fallen short of analysts' already reduced estimates. The poor showing has left investors nervous that the economy is in worse shape than feared. The coming week's numbers and company's comments about the coming year, will play a big part in shaping investor sentiment.
Dow Jones industrial average futures rose 46, or 0.58 percent, to 8,019. Standard & Poor's 500 index futures rose 2.10, or 0.26 percent, to 825.60, while Nasdaq 100 index futures rose 5.75, or 0.49 percent, to 1,170.00.
Investors are also awaiting a report on sales of existing homes sales and a monthly forecast of economic activity. Both reports are expected to show weakness from previous months.