That's part of the latest outlook from forecasters in a survey to be released Monday by the National Association for Business Economics that depicts the worst business conditions in the U.S. since the report's inception in 1982.
Thirty-nine percent predicted job reductions through attrition or "significant" layoffs over the next six months, up from 32 percent in the previous survey in October. Around 45 percent in the current survey anticipated no change in hiring plans, while roughly 17 percent thought hiring would increase.
The recession, which started in December 2007, and is expected to stretch into this year, has been a job killer. The economy lost 2.6 million jobs last year, the most since 1945. The unemployment rate jumped to 7.2 percent in December, the highest in 16 years, and is expected to keep climbing.
"Job losses accelerated in the fourth quarter, and the employment outlook for the next six months has weakened further," said Sara Johnson, NABE's lead analyst on the survey and an economist at IHS Global Insight.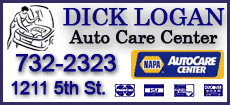 Just last week, Microsoft Corp. said it will slash up to 5,000 jobs over the next 18 months. Intel Corp. said it will cut up to 6,000 manufacturing jobs and United Airlines parent UAL Corp. said it would get rid of 1,000 jobs, on top of 1,500 axed late last year.
The NABE survey of 105 forecasters was taken Dec. 17 through Jan. 8.
Also in the survey, 52 percent said they expected gross domestic product to fall by more than 1 percent this year. GDP measures the value of all goods and services produced within the U.S. and is the best barometer of the country's economic fitness. The last time GDP fell for a full year was in 1991, a tiny 0.2 percent dip. The economy shrank by 1.9 percent in 1982, when the country was suffering through a severe recession.