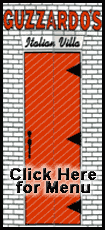 The controversy in the Milwaukee suburb of West Allis exemplifies the struggle communities nationwide face in trying to address dog attacks. Some have banned pit bulls -- a broad term that covers several breeds -- and other breeds they consider most dangerous. But other communities are trying to "punish the deed, not the breed" with ordinances focusing on dogs with violent histories.
American emergency rooms treated an estimated 310,000 people for dog bites in 2007, according to the Centers for Disease Control and Prevention. The estimate has fallen fairly consistently since 2001, when an estimated 366,000 bite victims were treated.
However, many dog bites do not result in hospital visits and are not reported, so no state or federal agency has a total count.
There's also no reliable data on whether some dogs are more likely to bite than others. A 2000 study cited by the CDC and other health agencies reports pit bull-type dogs were responsible for more bite-related deaths than other breeds from 1979 to 1998, but it cautions that may mean pit bulls are just more common than other types of dogs.
Still, that may help explain why pit bulls are the most frequent targets of proposals to ban or restrict specific breeds of dogs. The American Kennel Club reports 86 such proposals were introduced nationwide in the 2007-08 legislative season. Most were for municipal ordinances. It is not clear how many passed.
While most dog laws are local, Ohio has a 1987 state law requiring owners to confine purebred pit bulls as "vicious dogs" and buy at least $100,000 in liability insurance.
Twelve states prohibit breed specific restrictions and bans.
Proposals for breed-specific laws often come in response to attacks, said Adam Goldfarb, a spokesman for the Humane Society of the United States. For example, a pit bull attack on an Omaha toddler in June resulted in proposals to restrict dogs there and in a number of other Nebraska cities.
South Milwaukee banned new pit bulls from its community after several attacks in the early 1990s, Mayor Thomas Zepecki said. Since then, there have been only a few incidents involving other breeds, he said. They are punished under a different ordinance.
"As far as I'm concerned, I wouldn't change it," Zepecki said of the ban.
Officials in Oshkosh, Wis., began considering restrictions on pit bulls and several other breeds after seeing the number of reported dog bites jump from 97 in 2007 to 125 last year.
But pit bulls were responsible for only about 14 percent of last year's reported bites, and health director Paul Spiegel said comments from the public and those who work with dogs now have the city looking at strengthening an all-breed ordinance that punishes bites instead.