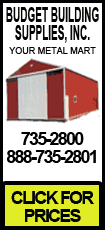 Gov. Rod Blagojevich made the comments in an interview with NBC's "Today."
In the recorded interview released Sunday, Blagojevich describes the trauma of his Dec. 9 arrest on federal corruption charges.
He said that later that same day he began thinking about Nelson Mandela, Martin Luther King Jr. and Mahatma Gandhi and described how that "put some perspective" on his legal ordeal.
The interview airs Monday on "Today."
The governor's publicist says Blagojevich will appear Monday on ABC's "The View" and "Good Morning, America." He'll be on CNN's "Larry King Live" Monday evening.