"No matter what the critics and cynics will say, all my actions as state Representative and as Speaker were based solely on what I thought was in the best interests of my district and the people of the Commonwealth," DiMasi said in his letter.
He said he would call for a caucus Wednesday to choose his successor.
DiMasi has not been accused of any wrongdoing in the criminal investigation of his friend, Richard Vitale. He had won re-election as speaker earlier this month, despite questions into his involvement with Vitale, who once served as his campaign treasurer.
Vitale has pleaded not guilty to concealing his work as a lobbyist and having contact with the speaker while pushing ticket-scalping legislation on behalf of brokers. Earlier this week, court documents revealed Vitale also paid $7,500 in legal debts accumulated by DiMasi's in-laws in September 2007.
DiMasi had earlier repaid an unusual $250,000 third mortgage he received from Vitale on his Boston condominium after the loan was disclosed by The Boston Globe. That loan could have been illegal if Vitale were a lobbyist, since the state's conflict-of-interest law prohibits members from accepting anything of value from lobbyists.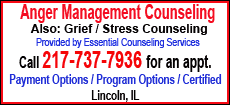 No direct allegations have been made against DiMasi, who has said he never spoke to Vitale about the bill.
Vitale has denied acting as a lobbyist. His attorney said the work he did for the Massachusetts Association of Ticket Brokers was exempt from the state's lobbying registration requirements.
Attorney General Martha Coakley said Vitale was paid $60,000 in lobbying fees by ticket brokers interested in changing the state's scalping laws. She said Vitale communicated directly with DiMasi before the bill passed the House last year. The legislation died in the Senate.
DiMasi had been the House speaker since 2004, after his predecessor resigned under his own ethics cloud. He was first elected to his seat representing Boston's North End in 1978.