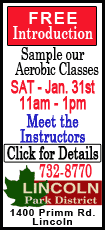 On the television side, "30 Rock" swept with wins for comedy series cast, Alec Baldwin and Tina Fey. TV drama honors went to the cast of "Mad Men," Hugh Laurie ("House") and Sally Field ("Brothers & Sisters").
"Slumdog," the story of a teenage orphan from the slums of Mumbai who becomes the biggest winner ever on India's version of "Who Wants to Be a Millionaire," has been both a critical and commercial hit. Its victory drew enthusiastic applause from the star-studded crowd at the Shrine Auditorium Sunday night, and it's looking like more of a front-runner than ever as it heads into the Academy Awards Feb. 22 with 10 nominations, including best picture.
Anil Kapoor, who played the movie's smarmy game show host, spoke on behalf of the "Slumdog" cast and dedicated the honor to the film's many young actors.
"They deserve this award. They set our performances," he said. "It's the children who've done it, not us."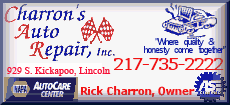 Sean Penn won the lead-actor award for his mesmerizing portrayal of slain gay-rights leader Harvey Milk in "Milk." The notoriously outspoken star opened his acceptance speech by saying: "Thank you and good evening, comrades," sparking laughter. "That was for (Bill) O'Reilly"...
"As actors, we don't play gay, straight. We don't play any of these kinds of people. We play human beings, and this movie is something that we're, all of us involved, are so proud of," he said. "This is a story about equal rights for all human beings."
The lead-female actor award -- SAG's version of best actress -- went to Meryl Streep for her scenery-chewing turn as a judgmental nun in "Doubt." Streep joked as she took the stage that she didn't even buy a dress for the occasion, stepping away from the podium to reveal a plunging black blouse and pants.
"Can I just say there is no such thing as the best actress, you know? There is no such thing as the `greatest living actress.' I am in a position where I have secret information, that I know this to be true," said the Academy Awards record-holder with 15 acting nominations, including one for "Doubt." "I am so in awe of the work of the women this year -- nominated, not nominated -- so proud of us girls. And everybody wins when we get parts like this."
As expected, Heath Ledger posthumously won the supporting-actor award for his unpredictable turn as the Joker in "The Dark Knight." Ledger, who died a year ago of an accidental drug overdose, drew a standing ovation from his fellow actors. He's already won a Golden Globe for his inspired performance and continues to look unbeatable at the Oscars.
"I'm quite emotional," Ledger's "Dark Knight" co-star Gary Oldman began, speaking in his place. "It is a great honor to be asked to accept this on behalf of Heath. He was an extraordinary young man with an extraordinary talent, and it's wonderful that you have acknowledged that and honored that talent tonight."
And Kate Winslet continues to rack up the honors for her supporting performance as a former Nazi concentration camp guard in "The Reader." She already has a Golden Globe for the part and is up for lead-actress at the Academy Awards.