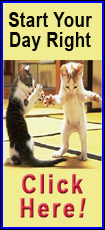 "I literally saw this girl who's living out her wildest dream," Stam said, but that view changed as she aged. "As soon as I found out the job description of Miss America, it only attracted me further."
The platform for the 22-year-old University of Indianapolis student is community service, and she says she's eager to start in that role. She planned to fly to New York later Sunday for a series of media interviews about her win.
"It starts right away," Stam said. "Miss America -- being the goodwill ambassador for the Children's Miracle Network -- that job, that position was laid in my hands the moment they put the crown on my head."
Reigning Miss Americas become spokeswomen for various causes and charities, including the Children's Miracle Network, a partner to the pageant.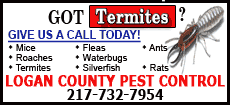 Of those responsibilities, Stam said, "I can't wait to get started."
Stam overcame 51 other contestants, a throat infection and laryngitis Saturday night to win the crown. She's the first winner from Indiana in the 88-year pageant.
"My state deserves it," said Stam, whose hometown is Seymour.
She said she wasn't a lifelong pageant contestant, entering her first at age 15.
"I wanted to make sure that I knew who I was and knew what I had to offer, so I was a freshman in high school," Stam said. "I didn't do any of the kiddie pageants because, like I said, I wanted to wait."
Stam rose to the top of the field after strutting in a black bikini and an off-the-shoulder, white lace evening gown, then singing "Via Dolorosa" and denouncing the use of performance-enhancing drugs among professional athletes. Along with the title, Stam won a $50,000 scholarship.