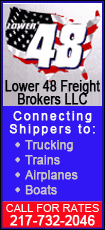 Easy, except the lenders that would absorb the pain -- and lose control of any deals to ease the terms -- do not want to get dragged into bankruptcy court by millions of overextended borrowers.
Butler, 40, is a laid-off General Motors worker who has filed for bankruptcy. But the bankruptcy court has no authority to change the terms of his $90,000-plus mortgage that is more than double the value of his home.
A bill to give judges authority to alter loan terms for primary residences may be the quickest way to arrest the housing market's collapse. Most Democrats in the House and Senate support that plan. President Barack Obama told Democratic leaders Friday he also backs it, according to a Senate aide who was not authorized to be quoted by name.
But 10 groups representing the lending industry and other businesses are fighting back fiercely. Several have engaged portions of their lobbying machines to stop the legislation. The groups spent $83 million in lobbying on multiple issues in 2008, a figure that shows the power of the banking and investing industry and their business supporters.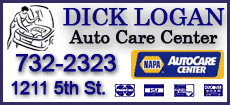 One Democratic backer of the bankruptcy proposal, Rep. Maxine Waters of California, said the banking industry "has owned this Congress far too long."
Butler, the GM worker, and an industry lobbyist see things much differently.
"I'm living from day to day, hoping to make it through the day. I worry about my family, where we're going to live, how we'll survive," said, Butler, who has a disabled wife and two children, ages 15 and 11.
The chief lobbyist for the Mortgage Bankers Association, Steve O'Connor, said new homebuyers would end up paying higher interest and bigger down payments if lenders are saddled with the risk that a judge could change mortgage terms.
"We're going to defend the industry" against "bad public policy," O'Connor said.
The association's 23-member government affairs team is trying to persuade lawmakers to kill the bankruptcy legislation. The team includes six lobbyists and nine policy experts who double as lobbyists, said O'Connor, senior vice president of government affairs.
The bankruptcy solution would not cost taxpayers money, as would mortgage modification programs that could become part of the government's huge economic bailout package. But it certainly would harm the bottom line for lenders and investors holding mortgages.
The lending industry has voluntary programs in place to change mortgage terms. But Butler's lawyer, Peter Bagley, said it was a nightmare trying to contact his client's lender.