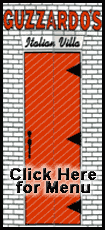 Officials reported that 46 people were injured from fireworks-related accidents, a 48 percent drop from the previous year, the official Xinhua News Agency said Monday. A fleet of 70 ambulances roamed the city overnight on the lookout for emergencies, it said.
The Lunar New Year is China's most important holiday. It is generally the time of the year for lavish spending on elaborate meals with friends and family and exchanges of "hong bao," or red envelopes stuffed with money.
But the country's economic outlook this year has been dampened by the deepening global financial crisis, with China's 2008 annual growth down to a seven-year low of 9 percent. Thousands of factories have closed in China's export-driven southeast and estimates of job losses exceed 2 million.
Communist leaders have worried publicly about rising tensions and possible unrest as laid-off workers stream back to their hometowns. They have promised to create new jobs and are pressing employers to avoid more layoffs.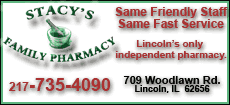 Despite the gloomy economic forecast for the new year, merchants in the capital reported that fireworks sales were up 28 percent from the previous year, with some 230,000 firework packages sold by Sunday, Xinhua said.
In Hong Kong, tens of thousands also temporarily shrugged off worries about economic woes, filing into the annual Chinese New Year market at Victoria Park late Sunday. Shoppers wandered amid a traditionally eclectic mix of goods ranging from popular New Year's decorations like water lilies to inflatable oxen and furry ox-shaped caps. Small windmills -- which symbolizes a change in fortune -- were reportedly a big seller.
Meanwhile, another 20,000 visited the Taoist Wong Tai Sin Temple to light up incense sticks and pray for good luck after a year that saw Hong Kong slip into economic recession and left thousands of locals fretting over the fate of their investments in financial products linked to failed U.S. investment bank Lehman Brothers.