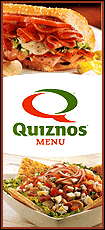 "You can conceivably bring in 15 angels and 20 saints led by Mother Teresa to come in to testify to my good character, to my integrity and all the rest. It wouldn't matter," Blagojevich told "Today" in an interview scheduled to air Monday morning.
He also was to appear live on "Good Morning America," "The View" and "Larry King Live," part of an energetic public relations campaign after weeks of near-silence.
U.S. Sen. Dick Durbin said Sunday that Blagojevich should be defending himself at the trial. "Barbara Walters is not on his jury," the Illinois Democrat said, referring to the "View" co-host.
In recent days, Blagojevich has compared himself to the hero of a Frank Capra movie and a cowboy being lynched for a crime he didn't commit. He said that when he was arrested on federal corruption charges, he took solace from thinking of other jailed leaders -- Nelson Mandela, the Rev. Martin Luther King Jr. and Gandhi.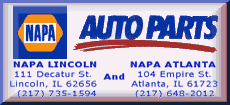 "This man mystifies me," said Ann Lousin, a professor at Chicago's John Marshall Law School.
Blagojevich is accused of scheming to benefit from his power to name President Barack Obama's replacement in the U.S. Senate. Federal prosecutors also said their wiretaps caught Blagojevich threatening to withhold money for children's health care unless he got campaign donations from a hospital executive and offering to trade state aid to the Tribune Co. in exchange for the Chicago Tribune firing unfriendly editorial writers.
In Springfield, state senators will hear details of the criminal charges against Blagojevich. They're likely to hear recordings that allegedly reveal the governor talking about signing legislation in exchange for campaign contributions. In addition to simply removing Blagojevich, the Senate could vote to bar him from ever again holding public office in Illinois.
Despite some experts saying resignation might help Blagojevich with jurors in any future criminal trial, the governor says that's not an option.
"I'm not going to resign, of course not," he told The Associated Press. "I've done absolutely nothing wrong."