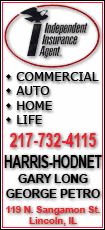 "The Yankee Years" reveals that Rodriguez was called "A-Fraud" by his teammates and the star slugger developed an obsession with shortstop Derek Jeter, the New York Post and the Daily News reported Sunday.
Torre, who managed the Yankees from 1996-2007 before taking over the Los Angeles Dodgers last season, also says he was betrayed by Cashman, New York's longtime general manager, the Daily News reported on its Web site.
Torre had a hot-and-cold relationship with Yankees ownership, including George Steinbrenner, but Cashman was thought to be a consistent ally.
At the annual New York baseball writers' dinner Sunday night, Cashman told reporters that Torre called him earlier in the day.
"I woke up today and saw the newspapers and I was surprised. My first reaction is to wait to hear or see what's in the book," Cashman was quoted as saying on Newsday's Web site, adding that he was "comfortable" with his relationship with Torre. "I'm glad Joe gave me a call from Hawaii. It certainly made me feel better about what I was reading today."
The book, co-authored by Sports Illustrated's Tom Verducci, is due out Feb. 3 and is being published by Doubleday. It is not a first-person account but instead a third-person narrative by Verducci based on dozens of interviews with Yankees players and employees, ESPN.com reported, citing an unidentified source.