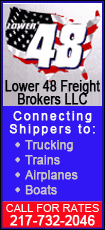 The win was the fourth straight and 14th in 17 games for the Lakers (35-8), whose .814 winning percentage is the best in the NBA although the defending champion Boston Celtics (37-9) lead them by a half-game in the overall standings by virtue of their 124-100 victory over Dallas earlier Sunday.
Trevor Ariza came off the bench to score 17 points to match his season high, Andrew Bynum had 15 points and 11 rebounds and Jordan Farmar added 14 points for the Lakers. Gasol was the only Los Angeles starter to play in the final period. Lakers reserves outscored their San Antonio counterparts 39-32.
Tony Parker had 19 points and six assists and Tim Duncan added 15 points and eight rebounds for the Spurs (29-14), who lost for just the fourth time in their past 18 games. Neither played in the fourth quarter.
The Lakers outscored the Spurs 10-2 to start the fourth quarter for an 89-68 lead, and the Spurs didn't pose a serious threat after that.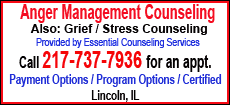 Bryant and Derek Fisher made 3-pointers and Bynum added two free throws to begin the third quarter, giving the Lakers a 59-45 lead, and a three-point play by Gasol made it 68-53. It was 79-66 entering the final period.
Farmar, returning to action after missing 18 games because of an injured left knee, outscored San Antonio 7-2 by himself to give the Lakers a 40-34 lead. The Spurs responded with a 7-0 run before the Lakers outscored them 11-4 to finish the second period for a 51-45 halftime lead.
Bryant scored eight points in the first 6 1/2 minutes to help the Lakers take a 16-9 lead, but he wouldn't score again until making a pair of foul shots with 3:42 left before halftime. Michael Finley made two 3-pointers to spark a 14-6 run to finish the first quarter, putting the Spurs on top 23-22.