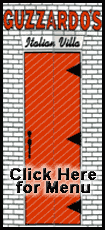 It was the seventh straight win for Louisville (15-3, 6-0 Big East), which handed Pittsburgh its first loss of the season, 69-63, eight days ago. Syracuse (17-4, 5-3) lost its second straight -- the Orange fell 78-60 at No. 4 Pitt on Monday.
Terrence Williams had 15 points and nine rebounds, Clark also contributed 13 rebounds and five assists, and Edgar Sosa finished with 13 points for Louisville.
Devendorf led the Orange with 20 points, Jonny Flynn had 12 points, and Arinze Onuaku had 11 points and nine rebounds.
Andy Rautins, the Orange's top outside threat, twisted his right ankle in front of the Syracuse bench and limped off the court with 7:17 left in the game and the Orange trailing 54-48. He did not return, finishing with just three points.
Clark followed his critical 3 with two free throws and Williams hit a jumper from left wing as the shot clock was about to expire to boost the lead to 61-55 with 50 seconds left. Sosa and Samardo Samuels each sank a pair of free throws in the final seconds to secure the triumph.
Syracuse entered the game leading the Big East with a 50 percent shooting percentage and had little trouble coping with the Louisville press. But the Orange finished 18-for-51 (35.3 percent) from the floor, their lowest shooting percentage of the year, including a woeful 6-for-22 (27.3 percent) in the second half.
The Orange also never got its uptempo attack going consistently and scored just 13 fast-break points as the Cardinals won the battle on the offensive glass 21-13.
Still, Syracuse had plenty of opportunities to score in the final two minutes, but with 6-foot-9 Terrence Jennings helping to clog the lane, Flynn missed three times on drives to the basket and Devendorf misfired once.
Syracuse trailed the entire first half after Williams hit a runner in the lane just 17 seconds into the game. The Cardinals extended the lead to 30-20 on a pretty feed from Preston Knowles to Clark in the lane for an open layup with 7:49 left.