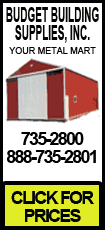 Yao said his knee was close to being healthy enough to play Sunday night against the Detroit Pistons and hoped to be back in the lineup Monday night on the road against the New York Knicks.
The 7-foot-6 center left Friday night's game at Indianapolis because of a sore right knee and did not play after halftime.
McGrady has missed 16 games with a sore left knee, which underwent surgery in May, and Artest has been out 13 games with an injured right ankle.
Yao is averaging 19.6 points, 9 1/2 rebounds and 1.7 blocks, missing only one game previous to Sunday night's matchup.