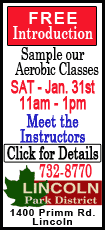 Edge, Cardinals.
Then there's this angle: No one knows Ken Whisenhunt's offense like Dick LeBeau, the Steelers' defensive coordinator and Whisenhunt's good friend. Their Wednesday practice sessions together when Bill Cowher was coach were competitive, even if Whisenhunt's starters seldom went against LeBeau's regular defenders.
"Coach Cowher would keep track of that all the time, so whoever Bill was mad at that day, the other guy won," LeBeau said.
Edge, LeBeau. Sometimes.
All this who-knows-what intrigue creates an interesting story line for an unlikely Super Bowl matchup: The Steelers against the team they call Steelers West for all the transplanted former Pittsburgh coaches and players with Arizona. Among them is Whisenhunt's top assistant, Russ Grimm, the other finalist when Mike Tomlin was hired as Pittsburgh's coach two years ago.
"It is different, I won't lie, because they are my friends. You want your friends to be successful, and this is one game I would prefer that they not be," LeBeau said of Whisenhunt and Grimm. "Kenny and I were really close friends, we played golf together all the time. We were both on the same skill level, so we could never be on the same team."
They won't be on Sunday, either, as the man still known as Whis in the Steelers' locker room opposes one of football's resident defensive wizards in LeBeau. The Steelers were No. 1 in the league in fewest yards, points and passing yards allowed and, at least statistically, they have one of the NFL's top defenses in the last quarter-century.
So where's the advantage? Tomlin doesn't see one.
"Ken Whisenhunt is not going to play a snap and Dick LeBeau is not going to play a snap," Tomlin said. "It's going to be execution. As coaches, we've got to put guys in great positions, situationally, to take advantage of their skills. But that's not going to be the story of this football game. Quite frankly, football evolves. Teams evolve. Schemes evolve."
Coordinators evolve, too.
The zone blitzes LeBeau calls aren't necessarily the same as they were when Whisenhunt was on the staff, just as the pass plays the Cardinals call for Larry Fitzgerald aren't the ones Whisenhunt called in Pittsburgh.
"I think it's a wash because anything Kenny knows about me, I know about him," LeBeau said. "I would think it would come down to how our players play. ... I am not matching wits with anyone."
Advantage, no one.
To Steelers defensive end Brett Keisel, the key is figuring out what the Steelers don't know about the Kurt Warner-Larry Fitzgerald-Edgerrin James offense. They began preparing for Arizona in practice last week and will resume doing so when they arrive in Tampa on Monday.