The win over Glenwood was their most difficult of the week. Glenwood jumped out to an early 9-4 lead to end the first quarter, thanks to patient offense for the Titans and dismal shooting from Lincoln, making only one field goal.
Baskets from Jordan Nelson and Ben Brackney pulled the Railers to within one at 9-8, but Glenwood scored again to move up by three. A three-point play from Kyle Young tied the game at 11. Lincoln took their first lead of the night on a 3-pointer from one of the unlikeliest of sources, Wes Neece.
On a team filled with known shooters, the senior's outside shot seemed to give the Railers the momentum they needed going into the locker room. Not to say that Neece is not a good shooter, but most of his contributions are evident on the defensive end.
"I think when Wes hit that 3, that really helped us calm down a little," Lincoln coach Neil Alexander said. "When we got the lead, we seemed to relax."
That momentum was quickly taken as Glenwood hit a 3 to open the half and tie the game at 14. However, in a very defensive game, the Railers were able to put together one run, and it was enough. Lincoln scored 15 of the next 17 points to take a 29-16 lead.
Although, it appeared as though the Railers had finally taken control of the game, the homestanding Titans had one final push, going on their own 13-4 run to get as close as they would for the rest of the night at 33-29. A basket from Jordan Nelson and a couple of free throws from Nathaniel Smith ended the scoring as Lincoln picked up the eight-point win.
"I am so pleased, because we have been preaching and preaching that you have to win with defense, and tonight just proved, " Alexander said. "Maybe now they will understand what we've been saying."

Lincoln held Glenwood to single-digit scoring in the first three quarters, including a lone basket in the second quarter. The main offensive weapons from Glenwood, Cody Traina from the outside and Mitch Falter on the inside, were held to just eight points.
The Railers were led by Kyle Young and his 14 points. The senior bulled his way around the basket and took advantage of the size matchups presented him by Glenwood. Jordan Nelson finished with seven and Ben Brackney had six. Wes Neece and Alex Anderson each had three, while Louis Schonauer and Nathaniel Smith chipped in with two.
Lincoln placed three players on the all-tournament team, with Ben Brackney, Kyle Young and tournament-MVP Jordan Nelson.
"I don't know if he wanted to win MVP, because now we're not going to let him forget how good he can be, but he had a solid tournament and deserved it," Alexander said.
Nelson is in good company as the last Railer to pick up top honors was Matt Schick in 2007.
The Railers started the day with a much less stressful contest against Jacksonville, winning by the same 60-41 score that they had earlier in the year at The Bowl. Lincoln again clamped down defensively in the first scoring, allowing only five points while building a 15-5 lead by the end of the first quarter.
However, the Crimsons were able to put together their own run, scoring 10 in a row to pull to within 17-15. The halftime score of 21-17 was certainly a lot closer than fans thought it should have been, as the game seemed well in hand early in the game.
In the third quarter, it was shades of Brandon Farmer as Jordan Nelson took over. The sophomore, held to a single basket in the first half, went off, scoring the first six points of the quarter and 11 of the team's 18 points as the Railers pushed ahead to a 39-26 lead.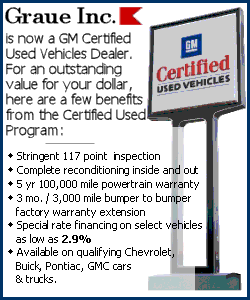 Another sophomore, Nathaniel Smith, added four more in the quarter, and they were not the only second-year players with big contributions. Thanks to foul trouble from Kyle Young and Kyle Frick, Brant Coyne saw some time and was able to help the Railers stretch their lead while he was on the floor. Coyne should have scored a couple of points, but his nice reverse layup was waved off after a traveling call that we are all trying to understand just where the infraction happened.
Nelson and Smith continued their assault on the Crimsons in the fourth, combining to score 13 more points. For the game, the sophomores combined to score 30 points, with 28 of them coming after intermission.
A 13-6 run late gave the Railers a 20-point lead, and they again finished the game winning by 19, the exact margin and score from Jacksonville in early December.
Nelson led the Railers with 20, while Smith had 10. Alex Anderson and Louis Schonauer each scored eight, Kyle Young added seven, and Ben Brackney had five. Wes Neece played his usual hounding defense and was able to score a fourth-quarter basket for his only points of the game.
Lincoln will be in action again on Friday, traveling to Springfield to take on Southeast in a game both teams have had circled on their calendars since the schedule was released. The Railers head into the game with a one-game lead in the conference. The contest is scheduled to tip around 7:30 p.m. and, as always, you can catch the game on WLCN-FM 96.3 and here at lincolndailynews.com.
___

LINCOLN (60) -- Nelson 8 2-2 20, Smith 3 4-4 10, Schonauer 3 0-0 8, Anderson 3 0-0 8, Young 2 3-4 7, Brackney 2 0-0 5, Neece 1 0-0 2, Turner 0 0-0 0, Frick 0 0-0 0, Miller 0 0-0 0, Fisher 0 0-0 0, Coyne 0 0-0 0. Team 22 9-10 60.
3-point FG: Team 7 (Nelson 2, Schonauer 2, Anderson 2, Brackney).

Jacksonville (41) -- Todd 16, Burgess 10, Sweatman 8, Berry 3, Metz 2, Williams 2.

End of first quarter -- LCHS 15, Jacksonville 5
Halftime -- LCHS 21, Jacksonville 17
End of third quarter -- LCHS 39, Jacksonville 26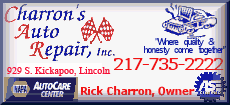 ___

LINCOLN (37) -- Young 4 6-8 14, Nelson 3 0-0 7, Brackney 2 1-2 6, Neece 1 0-0 3, Anderson 1 0-0 3, Schonauer 0 2-2 2, Smith 0 2-2 2, Frick 0 0-0 0. Team 11 11-14 37.
3-point FG: Team 4 (Nelson, Anderson, Brackney, Neece).
Glenwood (29) -- Greene 6, Traina 6, Adams 6, Zimmerman 4, Turner 3, Falter 2, Brooks 2.

End of first quarter -- Glenwood 9, LCHS 4
Halftime -- LCHS 14, Glenwood 11
End of third quarter -- LCHS 29, Glenwood 19
[Special report filed by JEFF BENJAMIN]