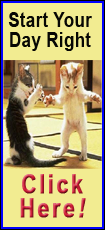 Light, sweet crude for March delivery was up $0.59 at $46.32 a barrel in electronic trading on the New York Mercantile Exchange by noon in Europe. The contract fell 74 cents Monday to settle at $45.73.
The Organization of Petroleum Exporting Countries has announced 4.2 million barrels a day in production cuts since September in an attempt to stabilize oil prices, which have fallen almost 70 percent since peaking at nearly $150 a barrel in July.
Monday's lower settlement price belied a surge earlier in the day that saw oil rise to $48.60 "against a backdrop of reports that imply OPEC compliance, at around 70 percent, is higher than many market participants took into account," said analysts at JBC Energy in Vienna, Austria. They added that they expected compliance "to eventually reach 75 percent."
"Traders are hoarding oil now in the hope of a recovery in the price in perhaps one month's time if OPEC has complied with production cuts," said Mark Pervan, senior commodity strategist with ANZ Bank in Melbourne.
There has been skepticism OPEC member nations will comply with the promised cuts and doubts that the cuts, even if fully implemented, are big enough to offset the collapse in demand for crude. OPEC controls about 40 percent of world crude supplies.
"OPEC has been notorious in the past for not complying with promised output cuts so there is a bit of caution," said Pervan.
Economic concerns remain the other major preoccupation for the oil market with U.S. earnings results this week expected to confirm the dire state of the world's largest economy and No. 1 consumer of crude. Hundreds of companies will issue reports, including Procter & Gamble Co., Kimberly-Clark Corp. and Starbucks Corp.
Earnings season also is getting into full swing in Japan, the world's second-largest economy, with Sony Corp. and Honda Motor Co. scheduled to release results later this week.