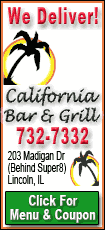 The Food and Drug Administration said Monday it is reviewing reports that certain heartburn medications can neutralize the benefits of Plavix. The agency said it is also investigating whether patients from certain genetic backgrounds also don't reap the drug's benefits.
In both cases, FDA said patients may have trouble metabolizing Plavix, reducing its ability to prevent deadly blood clots.
Plavix had global sales of $7.3 billion in 2007. The drug is marketed by Bristol-Myers Squibb Co. and Sanofi-Aventis SA and has been prescribed to more than 90 million patients around the world.
In November, researchers found that taking Plavix with popular prescription heartburn drugs like AstraZeneca PLC's Nexium significantly increased patients' chances of being hospitalized for a heart attack, stroke or chest pain. The researchers suggested that the heartburn drugs might interfere with a liver enzyme needed to metabolize Plavix.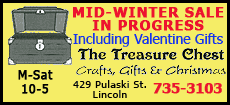 However, some heart experts were skeptical of the findings. They noted that patients taking heartburn drugs may already have health problems that skew their risk for heart attack and other problems.
Doctors prescribe so-called proton pump inhibitor drugs to treat heartburn, in which painful stomach acids come back up the esophagus. Because Plavix, known generically as clopidogrel, can upset the stomach, it is often prescribed with the acid-blocking drugs, which include Wyeth's Protonix.
FDA said in a statement it is important to determine how the drugs interact because "decreases in the effectiveness of clopidogrel might be avoided, in part, by using other drugs ... that do not interfere with its metabolism."
FDA said there is no evidence that the "H2 blocker" family of heartburn drugs counteract Plavix. Those drugs include Johnson & Johnson's Pepcid, Boehringer Ingelheim's Zantac and GlaxoSmithKline's Tagamet HB.