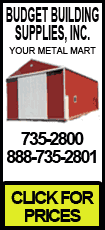 Meanwhile, Japan's unemployment rate jumped to 4.4 percent from 3.9 percent in November -- the biggest increase in almost 42 years, according to the Ministry of Internal Affairs. Household spending dropped a worse-than-expected 4.6 percent in December, falling for the 10th straight month.
In a sign of more pain to come, electronics giant NEC Corp. said Friday it plans to cut 20,000 workers worldwide -- about half of them in Japan -- as it tries to stanch widening losses from semiconductors and other businesses. NEC also projected that it will report a net loss for the fiscal year through March, joining a string of other companies including Sony Corp. and Toshiba Corp., which are cutting jobs even as they expect to slide into the red for year.
The yen's surge over the past few months has dealt a further blow to the world's second-largest economy by eroding exporters' overseas earnings.
While companies have been cutting production, payrolls and profit estimates since October, the government's latest figures suggest that the country's downturn is accelerating rapidly in both depth and breadth.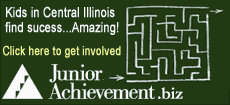 The bad data "changes the picture" of the recession, said Kyohei Morita, an economist at Barclays Capital in Tokyo. It's not just companies that are hurting but workers and families as well now, he said.
Economy Minister Kaoru Yosano expressed similar concerns, describing the deteriorating labor market as "extremely serious," according to Kyodo news agency.
"The fallout from the worldwide recession has rippled through the Japanese job market," Kyodo quoted Yosano as saying.
The International Monetary Fund estimates that Japan's economy contracted 0.3 percent in 2008 and on Wednesday lowered its 2009 growth forecast for Japan to minus 2.6 percent.
The new data, plus gloomy earnings reports this week, helped drive down the benchmark Nikkei stock average 3.1 percent to 7,994.05.
On Thursday, Sony reported that its net profit in the October-December quarter plunged 95 percent to 10.4 billion yen ($115.6 million). It is cutting 8,000 of its 185,000 jobs around the world and shuttering five or six plants -- about 10 percent of its 57 factories.
Toshiba Corp., forecasting a fiscal year loss on plummeting demand for its flash memory chips, announced a turnaround plan that includes cutting 4,500 contract workers and delaying or canceling investments in massive new chip plants.