The Commerce Department is expected to report Friday that the gross domestic product, the widely followed measure of the economy, shrank at an annual pace of 5.4 percent in the October-December period, a much faster descent than the 0.5 percent decline logged in the previous quarter. If economists' forecasts are correct, it would mark the weakest showing since the first quarter of 1982.
Investors are largely prepared for such a staggering number, believing the fourth quarter will likely be the worst period for the recession, now in its second year. But if the results are much more bleak, the market could fall further.
Meanwhile, there were more mixed earnings reports.
Amazon.com Inc. said late Thursday its fourth-quarter profit rose 9 percent and easily surpassed analysts' forecasts. The online retailer also provided an optimistic forecast for 2009. At the same time, Honda Motor Co. slashed its 2009 profit target by more than half as its earnings dropped 90 percent in the latest quarter, hit by rising costs and falling sales in key markets.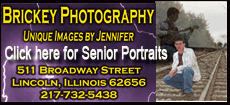 Big-name companies such as ExxonMobil Corp., Procter & Gamble & Co. and Honeywell will cap off a busy earnings week Friday.
There were also more layoffs. Japanese electronics maker NEC Corp. said it will cut 20,000 jobs worldwide as it reported a $1.46 billion loss for the fourth quarter.
Companies across a variety of industries have been slashing their payrolls by the thousands. Starbucks Corp., Eastman Kodak and Allstate Corp. also announced big job cuts this week.
Dow Jones industrial average futures were unchanged at 8,112. Standard & Poor's 500 index futures rose 0.70, or 0.08 percent, to 843.50, while Nasdaq 100 index futures rose 3.50, or 0.29 percent, to 1,209.50.
Volatility has remained high this week as investors react to a mix of corporate earnings reports, trying to gain any insight on what the rest of 2009 will bring. On Thursday, the Dow Jones industrial average sank 226 points, while other indicators tumbled more than 3 percent, on news that unemployment claims reached a record high and that new home sales hit a record low. This erased all of the gains from the previous day, when stocks soared on hopes that the government will take bad debt off banks' books.