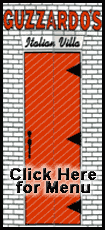 Investors remained timid ahead of a U.S. Commerce Department report, which is expected later Friday to show the economy shrank at a annualized pace of 5.4 percent in the October-December period -- much faster than the 0.5 percent decline logged in the prior quarter.
If economists' forecasts are correct, the report would mark the weakest quarterly showing since an annualized drop of 6.4 percent in the first quarter of 1982, when the country was suffering through a severe recession.
Light, sweet crude for March delivery rose 35 cents to $41.79 a barrel by midafternoon in European electronic trading on the New York Mercantile Exchange. The contract fell overnight 72 cents to settle at $41.44 on grim U.S. news about manufacturing, housing and unemployment.
The Commerce Department said Thursday orders to U.S. factories for big-ticket manufactured goods fell by 5.7 percent in December, the fifth straight monthly drop, while sales of new homes plunged 14.7 percent last month, the slowest monthly pace on record.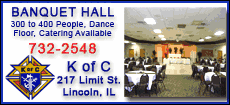 Meanwhile, the Labor Department said a record 4.78 million people claimed unemployment insurance for the week ending Jan. 17. As a proportion of the work force, the tally of unemployment recipients is the highest since August 1983.
The deteriorating global economy has forecasters lowering expectations. The International Monetary Fund predicted global economic growth will slow to 0.5 percent in 2009, down from a November prediction of 2.2 percent.
"It certainly does appear that the financial crisis has hit harder than people first thought it would," said Gerard Rigby, an energy analyst with Fuel First Consulting in Sydney.
Oil prices, which have fallen about 72 percent since peaking near $150 in July, have traded in the mid-$30s and high-$40s since mid-December.
U.S. storage facilities are awash in surplus crude. Storage tanks in the United States are housing more than 338.9 million barrels of crude oil, up from 15.7 percent from a year ago, according to the Energy Information Administration. Trader and analyst Stephen Schork, in his Schork Report, forecast that "supplies will only continue to improve over the next couple of months" as the high-demand winter season ends.