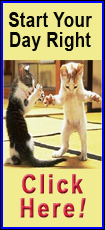 The chopped peanuts from Peanut Corp. of America in Blakely, Ga., were prevented by the FDA from being allowed back into the United States in mid-September because the peanuts contained an unspecified "filthy, putrid or decomposed substance, or is otherwise unfit for food," according to an FDA report of the incident.
It was not immediately clear whether the date on the government's record, Sept. 15, was when the unspecified importer rejected the shipment or when the FDA refused it. It also was not known whether the peanut shipment ultimately was destroyed or sent somewhere else.
The FDA said it could not provide details about the incident. Peanut Corp. of America didn't immediately respond to AP's request for comment. Federal inspectors previously reported they found roaches, mold, a leaking roof and other sanitation issues at the company's processing plant in Blakely believed to be the source of the outbreak.
Members of Congress noted that the timing of the discovery of the adulterated peanuts came just weeks before the first clear signs of the salmonella outbreak that has sickened more than 500 people in the United States and may have killed at least eight. The FDA has since ordered recalls of a long list of products containing nuts from Peanut Corp.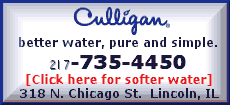 "The FDA failing to follow up after this incident, does that mean that products that are not good enough for a foreign country are still good enough for the USA?" asked Senate Agriculture Committee Chairman Tom Harkin, D-Iowa. "That's a double standard that has deadly consequences for our citizens." Harkin plans hearings on the outbreak and has proposed an overhaul of the nation's food inspection network.
The House Energy and Commerce Committee, led by Rep. Henry Waxman, D-Calif., announced oversight hearings in the House will begin Feb. 11.
The head of the House appropriations panel that oversees FDA funding, Rep. Rosa DeLauro, called the discovery of the bad shipment in September "a perfect example of the patchwork system."
"Why was it able to get exported in the first place?" said DeLauro, D-Conn. "That also begs the question, how many contaminated products are getting through our borders every single day? If the FDA discovered that there was an issue with this product inspection, why didn't they follow up on it? Why didn't they take a closer look at this facility?"
DeLauro said she wants the Justice Department to investigate the salmonella outbreak, and also is pressing for major changes in food safety oversight.