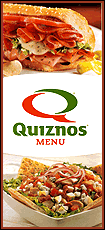 Timothy Ryan Gutierrez, 20, surrendered Thursday at the FBI's office in Durango and was being held without bond, the U.S. attorney's office said.
A federal grand jury in Denver handed up the indictment Tuesday against Gutierrez, of Cortez, in southwestern Colorado. He was to appear in court Friday. It was not known if he had an attorney.
"Both threats were taken seriously, and both threats were investigated immediately by the FBI," said Jeff Dorschner, spokesman for acting U.S. Attorney Dave Gaouette.
Gutierrez faces one count each of transmission of threats and falsely threatening to use explosives.
The indictment claims Gutierrez e-mailed the FBI's Washington office eight days before Obama's inauguration saying: "I'm going to assassinate the new president of the United States of America. P.S., you have 48 hours to stop it from happening."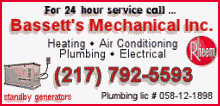 The indictment says a second e-mail threatened to blow up the mall with 40 pounds of C4 explosive and TNT planted on seven cars parked outside.
"Good luck thank you and God bless the you know the rest time is wasting," the e-mail read, according to the indictment.
In an interview Thursday, Gutierrez told the Cortez Journal that the threat against Obama was just a prank because the president misrepresented himself.
"I'm not mad about him becoming president, but he's not doing what he said he was going to do," he said. "He's not doing anything for the lower class -- just the middle and upper class. Medications are going up, not lowering, and jobs are being lost. His actions are going to get him in trouble."
Gutierrez said he is from Andrews, Texas, and had been staying with relatives in Cortez. He said he didn't have a job in Texas but "played with computers" by taking them apart and putting them back together -- knowledge he said helped him hack into the Web site for the U.S. Department of Defense and the FBI.