Many are using library computers and other research materials to find jobs, submit employment applications and apply for unemployment benefits. Some are looking for cheaper entertainment options by checking out books, DVDs and CDs for free instead of buying or renting. Others are researching ways to better manage their finances.
No recent national statistics are available, but staff and library users at libraries in nine states report increased use of computers for job seeking and government-related purposes, according to a 2007-2008 technology access study by the American Library Association, said Larra Clark, the Chicago-based group's project manager for research and statistics.
"We also know that library card registration is at an all-time high since we started measuring card usage in 1990," said Loriene Roy, a former association president and current board member. "We are hearing from members everywhere that they are seeing increased demand in computer use and all other areas."
Self, 26, of Cincinnati, spends several hours a day at the Public Library of Cincinnati and Hamilton County looking through job postings and poring over books on potential careers.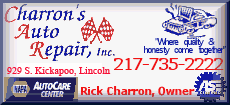 "I don't know what I would do if I couldn't come here," he said, perusing a pile of real estate books. "I couldn't afford to do all this if I had to pay."
The library saw use of its online resources reach an all-time high last year, with more than 87 million uses, compared with 71 million in 2007.
"We are seeing an increase not only in computer use, but in all areas -- including books and DVDs as people look for ways to save money," executive director Kim Fender said.
Circulation also reached a record high for the Cincinnati/Hamilton County library system in 2008: Residents borrowed 15.6 million items, more than 750,000 higher than in 2007 -- a 5 percent increase -- while reference use jumped more than 27 percent.
At the St. Joseph County Public Library in South Bend, Ind., computer demand has caused users to wait in lines sometimes 20-deep for the main branch's 50 computers, director Don Napoli said.
"Just about everyone these days requires online job applications, and a lot of people don't have access to computers," he said. "We're just packed with people most of the time."
The library has put some retired computers back in use for the public and made other computers available more often. The number of active library card users increased from an average of 90,000 to 100,000 the past few years to about 125,000 today, Napoli said.
Computer use at the Mount Laurel Public Library in Mount Laurel, N.J., near Philadelphia, rose 11 percent from fall 2007 to fall 2008, acting director Kathy Schalk-Greene said.
In Ohio, the Columbus Metropolitan Library saw 2.2 million computer logons in 2007 and was on track to reach at least 3 million at the end of 2008, spokeswoman Kim Snell said. The library last week started job-help centers for the growing numbers needing to learn how to use computers and other employment resources.