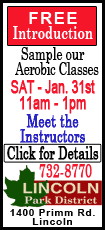 Joseph Mwangi, spokesman for Kenya's Disaster Management Center, said earlier that 47 people have been reported missing since the blaze at the Nakumatt supermarket. Red Cross workers were sifting through the rubble.
The debris has continued to smolder, making it difficult to properly search parts of the store, police said. Authorities have said an electrical fault might be to blame for the fire.
The blaze started in the middle of the day when the streets were packed with people. Thousands streamed out of nearby buildings as plumes of black smoke billowed into the air. The fire was fueled by gas canisters that popped like gunshots as they exploded.
Ann Wanaina, 39, said she has not heard from her 23-year-old sister, Angela, since Wednesday afternoon.
"I am praying hard for her well-being," Wanaina told The Associated Press. "Her phone is off, which never happens."
Local newspapers accused firefighters of a shoddy response to the blaze. The Daily Nation said Nairobi's 3 million people are served by just one fire station situated close to a traffic-choked business district.
"Ours is a modern city with an 18th-century firefighting infrastructure," the newspaper said in an editorial.