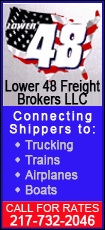 For now, Beijing continues to loan Washington money by buying Treasurys and other U.S. government securities, helping to finance the ever-growing U.S. budget deficit. But there are signs its leaders may be considering trimming these holdings as that country experiences its own economic slowdown. Strains between the two economic powerhouses seem to be growing with the change in administrations.
The latest irritants are a "buy American" provision attached to White House-backed stimulus legislation moving through Congress and criticism of China's currency policies by Vice President Joe Biden and Treasury Secretary Timothy Geithner.
Geithner accused Beijing of "manipulating" its currency during his Senate confirmation process.
Biden, interviewed Thursday by CNBC, said that the Obama administration would "say to China -- which occasionally the last administration was reluctant to do -- 'You're a major player on the world scene economically, and you've got to play by the rules that everybody else plays by.'"
Their comments followed a move by Chinese censors to silence part of a live broadcast of Obama's inaugural address when he spoke of the U.S. struggle against communism.
And at an economic forum in Switzerland on Wednesday, Chinese Premier Wen Jiabao blamed China's economic woes on U.S.-led Western financial institutions, suggesting "a lack of self-discipline" and "blind pursuit of profit."
The pointed words from Geithner and Biden were widely seen as an escalation of old complaints that China artificially depresses the value of its currency to bolster its exports, even though the White House has sought to play down such comments and has denied increasing friction with China.
China has allowed the value of its currency to rise by 21 percent over the past two years. But American manufacturers complain the Chinese yuan is still significantly undervalued, making Chinese goods cheaper for U.S. consumers and American products more expensive in China.
As to proposals before Congress to bar foreign materials from use in stimulus construction projects, White House spokesman Bill Burton said: "We are reviewing the buy American proposal and we are committed to a plan that will save or create at least 3 million jobs including jobs in manufacturing."
China holds roughly $2 trillion in foreign exchange reserves and surpassed Japan in September as the biggest foreign holder of Treasurys. It also has the largest single-country trade deficit with the United States -- totaling $246.5 billion in 2008 through November.
With the Federal Reserve holding short-term interest rates at near zero and suggesting it may start buying longer-term U.S. securities to help drive down home mortgage rates, U.S. government securities are becoming increasingly less attractive to foreign investors.
Washington needs a continued flow of loans to help it claw its way out of the worst financial crisis since the early 1980s, perhaps since the Great Depression.
Much of this demand is being met by China, Japan, Britain and Arab oil-exporting nations. Of those sources of money, China is not only the biggest lender but perhaps the least predictable.
It has been hard hit by losses in U.S. holdings it thought were conservative low-risk investments. They include large positions in mortgage giants Fannie Mae and Freddie Mac, investment bank Morgan Stanley and in the troubled Reserve Primary Fund.