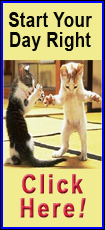 "Every time this happens we do get a run on dust masks and goggles," said Phil Robinson, manager of an Alaska Industrial Hardware store in Anchorage. "That's the two main things for eye and respiratory protection."
Customer Ron Cowan picked up gear at the store Thursday before heading off to an auto parts store for a spare air filter.
"I'm older now and I'm being a little more proactive than I was the last time," Cowan said.
When another Alaska volcano, Mount Spurr, blew in 1992, he waited too long.
"The shelves were cleared, so I thought I wouldn't wait until the last minute," Cowan said.
Unlike earthquakes, volcanoes often give off warning signs that usually give people time to prepare.
The observatory, a joint program between the U.S. Geological Survey, the University of Alaska Geophysical Institute and the state Division of Geological and Geophysical Surveys, was formed in response to the 1986 eruption of Mount Augustine.
It has a variety of tools to predict eruptions. As magma moves beneath a volcano before an eruption, it often generates earthquakes, swells the surface of a mountain and increases the gases emitted. The observatory samples gases, measures earthquake activity with seismometers and watches for deformities in the landscape.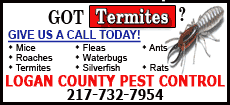 On Nov. 5, geologists noted changed emissions and minor melting near the Redoubt summit and raised the threat level from green to yellow. It jumped to orange -- the stage just before eruption -- on Sunday in response to a sharp increase in earthquake activity below the volcano.
Alaska's volcanoes are not like Hawaii's. "Most of them don't put out the red river of lava," said the observatory's John Power.
Instead, they typically explode and shoot ash 30,000 to 50,000 feet high -- more than nine miles -- into the jet stream.
"It's a very abrasive kind of rock fragment," Power said. "It's not the kind of ash that you find at the base of your wood stove."
The particulate has jagged edges and has been used as an industrial abrasive. "They use this to polish all kinds of metals," he said.
Particulate can injure skin, eyes and breathing passages. The young, the elderly and people with respiratory problems are especially susceptible. Put enough ash under a windshield wiper and it will scratch glass.
It's also potentially deadly for anyone flying in a jet. "Think of flying an airliner into a sandblaster," Power said.
Redoubt blew on Dec. 15, 1989, and sent ash 150 miles away into the path of a KLM jet carrying 231 passengers. Its four engines flamed out.
As the crew tried to restart the engines, "smoke" and a strong odor of sulfur filled the cockpit and cabin, according to a USGS account. The jet dropped more than 2 miles, from 27,900 feet to 13,300 feet, before the crew was able to restart all engines and land the plane safely at Anchorage. The plane required $80 million in repairs.