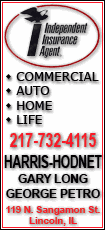 Blagojevich was convicted Thursday at his impeachment trial and removed from office. He was arrested in December on federal charges including an attempt to sell President Barack Obama's vacant Senate seat.
Late last month, Blagojevich shocked Democrats when he appointed Burris to the vacant Senate seat.
Senate Democratic leaders initially resisted the appointment, but Burris was sworn in two weeks ago after getting the proper paperwork and promising under oath that he did nothing in return for the appointment.