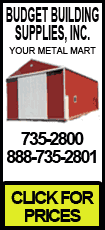 NAME -- Patrick Quinn.
AGE -- 60. Born Dec. 16, 1948.
HOME -- Chicago.
FAMILY -- Divorced, two children.
EDUCATION -- Bachelor's degree from Georgetown University; law degree from Northwestern University.
EXPERIENCE -- Became governor Jan. 29, 2009, after Illinois Senate voted to remove his predecessor, Rod Blagojevich. Elected lieutenant governor in 2002 and 2006. State treasurer, 1991-1995. Served on Cook County Board of Tax Appeals. Helped create the consumer watchdog group Citizens Utility Board and led other petition drives and consumer movements.
QUOTE -- "Whatever position I had, whether it would be governor or some other position, if you can organize causes, I like doing that. I think that's really actually more my interest in life than anything."