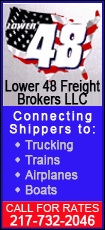 "Whatever a parent could have done, they have done much more than that," he said during an interview with AP Television in Mumbai, India on Wednesday.
The film, which has earned widespread accolades and 10 Academy Awards nominations, came under criticism this week after reports in British newspapers suggested the child actors weren't adequately compensated for their work.
The movie relies on young actors at different ages to tell the stories of its three main characters as they grow up in -- and eventually leave -- a Mumbai slum. Two of the youngest stars were literally plucked from India's slums to appear in the film.
The youngest stars have had their schooling paid for until they turn 18 and funds have been established to cover their basic living costs, health care and emergencies, director Danny Boyle and producer Christian Colson said in a statement Wednesday. Each child will also receive "a substantial lump sum" when they complete their studies, the statement said.
"A plan has been in place for over 12 months to ensure that their experience working on 'Slumdog Millionaire' would be of long term benefit," distributor Fox Searchlight said in a separate statement. It said the children were paid three times the average local annual adult salary in exchange for 30 days of work.
Rubina's mother, Munni Qureshi, said the "Slumdog" experience has been a positive one.
"I felt very happy that my daughter had become a star," she said.
Rubina said working on the film has inspired her to follow in the footsteps of Bollywood actress Preity Zinta.
"I would like to study and also pursue a career in the films," Rubina said, adding, "Our movie should definitely get an award (at the Oscars) because it's such a nice movie."