Today's highlight in history:
On Jan. 30, 1968, the Tet Offensive began during the Vietnam War as Communist forces launched surprise attacks against South Vietnamese provincial capitals; although the Communists were beaten back, the offensive was seen as a major setback for the U.S. and its allies.
On this date:
In 1649, England's King Charles I was beheaded.
In 1882, the 32nd president of the United States, Franklin Delano Roosevelt, was born in Hyde Park, N.Y.
In 1909, community organizer and social activist Saul Alinsky was born in Chicago.
In 1933, Adolf Hitler became chancellor of Germany. The first episode of the "Lone Ranger" radio program was broadcast on station WXYZ in Detroit.
In 1939, the Supreme Court, in Tennessee Electric Power Co. v. Tennessee Valley Authority, upheld the right of the federally owned TVA to compete with private utilities.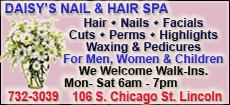 In 1948, Indian political and spiritual leader Mohandas K. Gandhi was shot and killed by a Hindu extremist.
In 1962, two members of "The Flying Wallendas" high-wire act were killed when their seven-person pyramid collapsed during a performance in Detroit.
In 1972, 13 Roman Catholic civil rights marchers were shot to death by British soldiers in Northern Ireland on what became known as "Bloody Sunday."
In 1979, the civilian government of Iran announced it had decided to allow Ayatollah Ruhollah Khomeini, who'd been living in exile in France, to return.
In 2003, Richard Reid, the British citizen and al-Qaida follower who'd tried to blow up a trans-Atlantic jetliner with explosives hidden in his shoes, was sentenced to life in prison by a federal judge in Boston.
Ten years ago: NATO authorized its secretary-general to launch military action in Yugoslavia if the warring parties failed to negotiate an agreement for autonomy in Kosovo.