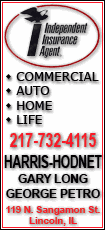 Donald Brown, 34, of Highland Hills was charged Tuesday with driving under the influence when he was arrested the second time. Earlier, he was held on a possession charge when officers smelled marijuana outside his apartment.
According to the police report, Brown told officers he was fine to drive because he had "only smoked a roach" -- the remnant of a marijuana cigarette. But officers said Brown failed a field sobriety test.
A Highland Hills spokesman said any disciplinary action must await the outcome in court.
Brown's attorney, Beverly Briggs, said Thursday she had just gotten the case and couldn't comment.
___
Information from: The Plain Dealer, http://www.cleveland.com/