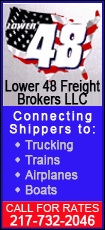 "I looked at those babies. They are so tiny and so beautiful," Suleman told The Los Angeles Times on Thursday.
Suleman's daughter gave birth to the octuplets Monday at a hospital in Bellflower but has requested that doctors keep her name confidential. Media knew little about the woman until a family acquaintance told CBS' "The Early Show" on Thursday that the mother is "fairly young" and lives with her parents and her six children.
Within hours, media had camped out at the family's home in Whittier, where the babies' grandfather pulled up in a minivan in the evening and briefly spoke to The Associated Press. Beside him were two children -- a 7-year-old and 6-year-old -- who said they were excited to have eight new siblings.
But the grandfather warned that media may have a tougher time finding the family after the babies are released from the hospital.
"We have a huge house, not here," said the man, who would only identify himself as Ed. "You are never going to know where it is."
The mother also has two children, ages 5 and 3, and 2-year-old twins, neighbors told the Times.
Suleman said her daughter had embryos implanted last year, and after finding out she was pregnant with multiple babies was given the option by doctors of selectively reducing the number of embryos. The woman declined.
"What do you suggest she should have done? She refused to have them killed," Suleman told the Times. "That is a very painful thing."
Dr. Harold Henry said the woman was already pregnant when she came to Kaiser Permanente Bellflower Medical Center, and she was counseled about the risks of her pregnancy and on the option of aborting some of the fetuses. Doctors had been expecting only seven babies, but an eighth was born in the cesarean delivery.
The six boys and two girls, the second octuplets born alive in the United States, have garnered worldwide attention as media have attempted to find out more about the mother and her family. Hours after media gathered outside the Whittier home, Kaiser issued a statement on behalf of the mother requesting privacy.
"Please know, in our own time, we will share additional details about this miraculous experience," the statement read. "The babies continue to grow strong everyday and make good progress. My family and I are ecstatic about all of their arrivals. Needless to say the eighth was a surprise to us all, but a blessing as well."
Dr. Mandhir Gupta said seven of the babies were breathing without assistance. One was still receiving oxygen through a tube in his nose.