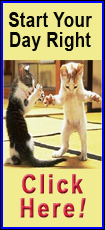 Among the battered crowd Thursday night were brothers Jim McClung, 42, and Dale Earnest, 38, forced to hole up in the makeshift shelter at Murray University in southwestern Kentucky. They, and many like them at hundreds of shelters in several states, ran out of food and water at their frigid, powerless home in the wake of an ice storm.
At least 1.3 million homes and businesses were without power across a wide swath of the country. Utility companies struggled through ice-encrusted debris into Friday morning as they worked to restore power, but warned it may not return until Saturday at the earliest. It could take until mid-February for some to come back online.
McClung and Earnest, both originally from Chicago, have seen their share of harsh winters. But they said this was the worst. Kentucky and Arkansas were among the states hit hardest by the blast.
"This is our first natural disaster," Earnest said.
"I had no idea the storm was going to last this long," his brother added.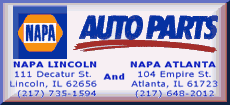 They made it to the shelter only after hiking to a nearby police station and asking. Deputies trekked door-to-door in many communities to let people know where shelters were, forced to spread the word the old-fashioned way because cell phone and Internet service was spotty. In some towns, volunteers checked to make sure their elderly and disabled neighbors were all right.
Many Kentucky hotels offering discounted "power outage rates" reported being fully booked with people escaping frosty neighborhoods. Those who hunkered down in their homes face long lines to buy generators, firewood, groceries -- even bottled water because power outages crippled local pumping stations.
Truckloads of ready-to-eat meals, water and generators from the Federal Emergency Management Agency were expected to arrive Friday at a staging area in Fort Campbell, Ky., said Mary Hudak, a spokeswoman for FEMA's southeast region.
In Paducah, Amber Fiers and her neighbor Miranda Brittan tried a half-dozen filling stations before finding one where they could buy kerosene. The two were in a line that swelled to 50 or more at the 13th Street Station, which began pumping kerosene after its owner set up a generator.
"We got food, but I'm just worried about staying warm," said Brittan, who lives in Mayfield, adding she was frustrated by the search for supplies.
"By the time you hear about a place that's open they're out when you get there," she said.
Roads were still littered with ice-caked power lines, downed trees and other debris. Help from around the country was arriving in convoys to assist the states with the worst outages.
At a mall turned into a staging area in Barboursville, W.Va., crews in hard hats met Thursday alongside piles of poles, generators, wire and other supplies to find out where to go first.
"We're attacking it head on," said Appalachian Power spokesman Phil Moye. "As long as the ice is still on the trees, the storm is still here."