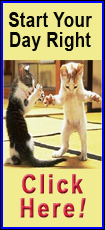 Both were meant as a way for the new administration to connect with workers at the end of a week that has seen U.S. companies announce thousands more jobs cuts.
"Over the last 100 years the middle class was built on the back of organized labor. Without their weight, heft and their insistence starting in the early 1900s we wouldn't have the middle class we have now, in my view," Biden told CNBC on Thursday. "So I think labor getting a fair share of the pie is part of it."
Officials planned to re-announce a Middle Class Task Force aimed at finding ways to help an economic group that has been hammered by the recession. Biden will lead the task force, comprising a panel of advisers and four Cabinet members.
Among the George W. Bush-era executive orders that Obama was to reverse was one that allowed unionized companies to post signs informing workers that they are allowed to decertify their union. Critics claimed it was unfair because nonunion businesses are not required to post signs letting workers know they are legally allowed to vote for a union.
Two Democratic sources also said Obama would prevent federal contractors from being reimbursed for expenses that were intended to influence workers' decisions to form unions or engage in collective bargaining. A third Obama order would require federal vendors with more than $100,000 in contracts to post workers' rights under the National Labor Relations Act.
The final order would require service contractors at federal buildings to offer jobs to qualified current employees when contracts changed. For instance, rank-and-file workers could continue working on the same federal project even if the administrative contract expired.