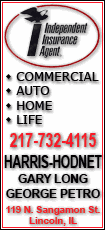 No one was expected to get the required majority of the votes on the first balloting by the 168-member Republican National Committee.
Those challenging Duncan are former Maryland Lt. Gov. Michael Steele, former Ohio Secretary of State Ken Blackwell, South Carolina GOP Chairman Katon Dawson and Michigan GOP Chairman Saul Anuzis.
A fifth -- former Tennessee GOP Chairman Chip Saltsman -- dropped out of the race on Thursday with little explanation, saying only in a letter to RNC members: "I have decided to withdraw my candidacy."
Saltsman, who ran former Arkansas Gov. Mike Huckabee's failed presidential campaign last year, was considered a long-shot candidate who several Republican officials said likely wouldn't have had enough support even to be formally nominated had he continued his bid.
It faltered in December after he drew controversy for mailing a 41-track CD to committee members that included a song titled "Barack the Magic Negro" by conservative comedian Paul Shanklin and sung to the music of "Puff, the Magic Dragon." Despite criticism, Saltsman didn't apologize and defended the tune as one of several "lighthearted political parodies" that have aired on Rush Limbaugh's radio show.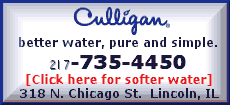 All of Duncan's challengers have spent the past few months arguing that he simply represents a continuation of Bush; Duncan has said he has the experience to make necessary changes.
Republicans say Duncan leads in endorsements for a second two-year term, with Steele, Dawson and Anuzis in competitive positions, while Blackwell trails.
Still, with at least two rounds of balloting expected, it's possible anyone could end up with a majority.