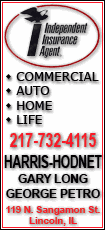 "There's a lot of talk," resident Zayed Khader, 45, said after the speech, as he waited for his name to be called so he could pick up relief checks worth a total of $6,000 for his family of nine. "When I see them actually building my house, I'll say these are good words."
Israel's three-week war on Gaza's Hamas rulers ended 10 days ago, but many here complain that political maneuvering -- both between Hamas and its moderate West Bank rivals, and in the international community -- is slowing the delivery of urgently needed aid to Gaza.
Israel and Egypt have not significantly eased their blockade of Gaza since a shaky cease-fire took hold Jan. 18, aid officials say.
A lifting of the blockade, a key Hamas demand, is being held up because of slow-moving negotiations over the terms of a durable truce.
Israel says it will only open the gates if Hamas halts weapons smuggling under international supervision. Egypt has said that on its border with Gaza, it will only deal with forces loyal to moderate Palestinian President Mahmoud Abbas, and not with troops from Hamas, Abbas' rival.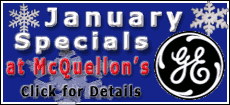 In the meantime, thousands of tons of supplies are not reaching Gaza, said John Ging, the top U.N. aid official in the territory. "The ordinary people here in Gaza are not getting enough help and are not getting it quickly enough," Ging told reporters this week.
Israel said U.N. trucks are given priority at crossings into Gaza and denied aid was getting stuck. "Over 40,000 tons of aid have entered Gaza since the cease-fire and that is despite ongoing Hamas rocket attacks," said Peter Lerner, an Israeli military official.
The U.N. Relief and Works Agency is the biggest aid organization in Gaza. It is responsible for 1 million refugees and their descendants, out of a population of 1.4 million. Its initial war emergency budget was $100 million, and on Thursday it filed an aid appeal for $613 million.
But without a deal to open the devastated territory's borders, it wasn't clear the appeal would do much good. More than two dozen trucks loaded with food, aid and goods intended for Gaza were stranded on the Egyptian side of the border Thursday.
"There are thousands of tons of assistance generously donated, sitting in Egypt, Jordan and also in the ports in Israel," Ging said. "That aid should be right here, right now, helping the people who need it."
In recent days, UNRWA expanded food aid, with some 900,000 Gazans now getting rations of flour, oil and sugar. On Thursday, each of 200,000 students in UN schools received about $25.
During the war, U.N. schools sheltered 50,000 displaced Gazans, and the agency is paying nearly $150 to each family to try to find another place to stay.
UNRWA operates independently of the Hamas government, and the Islamic militants have been careful not to interfere with U.N. aid programs. However, Hamas has insists on supervising the projects of foreign and local volunteer groups.
On Thursday, government representatives took charge of a tent camp pitched in the Salam neighborhood of the town of Jebaliya, near Israel.
Dozens of tents stood on a newly cleared lot, ringed by the rubble of houses that had been demolished or badly damaged by Israeli forces. Hundreds of residents, now homeless, milled around, chasing rumors about the size of the eventual aid payment as they waited for other deliveries. Two U.N. trucks eventually dropped off 460 mattresses and 2,540 blankets.