Unemployment numbers statewide still growing

Send a link to a friend
[January 30, 2009] CHICAGO -- Over-the-year unemployment rates for December increased in all 12 Illinois metropolitan areas for the 20th consecutive month, according to data released by the Illinois Department of Employment Security. Seven metro areas posted their highest unemployment rate on record (back to 1990) for the month of December.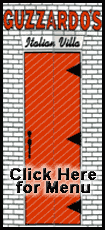 Metro areas that reported the largest unemployment rate increases were Rockford, where unemployment went up 5.4 points to 12.5 percent; Kankakee-Bradley, up 2.9 points to 10.5 percent; Danville, up 2.3 points to 9.4 percent; Lake-Kenosha, up 2.3 points to 8.0 percent; and the Illinois section of St. Louis, up 2.3 points to 8.3 percent.

From December 2007 to December 2008, total payroll jobs decreased in eight metropolitan areas, remained stable in three and increased in one, Peoria, where there was a 1,500 increase. Job totals were down 57,500 in the Chicago-Naperville-Joliet metro area.

"We continue to evaluate how best to help people in these difficult times and have added staff, expanded TeleServe hours for claim certification and encourage people to use the website to file for unemployment insurance," IDES Director Maureen O'Donnell said. "This national economic downturn has created challenges across Illinois. In an effort to provide benefits and information as quickly as possible, we encourage the growing number of job seekers to visit the department's website at www.ides.state.il.us."

___

Unemployment rates
(Not seasonally adjusted)
Metropolitan area

Dec. 2008*

Dec. 2007

Bloomington-Normal

5.4%

4.2%

Champaign-Urbana

6.1%

4.8%

Chicago-Naperville-Joliet

7.0%

4.9%

Danville

9.4%

7.1%

Davenport-Moline-
Rock Island

6.1%

4.8%

Decatur

7.9%

6.1%

Kankakee-Bradley

10.5%

7.6%

Lake-Kenosha, Ill.-Wis.

8.0%

5.7%

Peoria

6.3%

5.0%

Rockford

12.5%

7.1%

Springfield

6.3%

4.9%

St. Louis (Ill. section)

8.3%

6.0%

* Data subject to revision.
[Text from Illinois Department of Employment Security file received from the Illinois Office of Communication and Information]