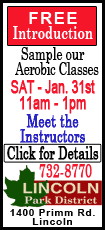 The Southeast was expected to see mostly clear skies, except for Florida, where showers were forecast. Temperatures were predicted to drop below freezing in the northern part of the state, prompting freezing warnings to be issued.
Snow showers and breezy winds were likely in parts of the upper Midwest, though the rest of the Plains was expected to be mostly clear.
Temperatures well above average were forecast for the Southwest, while rain and snow were likely in the Northwest.
Temperatures in the Lower 48 states on Thursday ranged from a low of minus 13 degrees at Stanley, Idaho, to a high of 87 degrees at Melbourne, Fla.