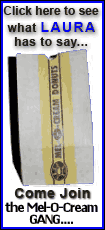 To be eligible, household income must be equal to or less than 150 percent of the poverty level. A single-person household can qualify with gross monthly income of $1,354, a two-person household up to $1,821 gross monthly income, and a family of three can gross up to $2,289 monthly.

The LIHEAP Summer Energy Assistance Program is targeted to at-risk households, defined as seniors, people with disabilities, and families with children less than 36 months of age as of the date of application, and those with medical conditions that would be aggravated by extreme heat.

To qualify, these at-risk households must have incomes equal to or less than 150 percent of the poverty level as defined in the 2009 poverty guidelines of the U.S. Department of Health and Human Services. Benefits can be provided only to income-eligible households that can be included in one of the following groups:
Households that contain a member with a medical condition that can be ameliorated by air conditioning, such as asthma, emphysema, coronary disease and terminal illnesses. Required documentation must include a doctor's certification letter dated within the last 90 days, stating that the medical condition would be aggravated by extreme heat.
Households that contain a member who is elderly (age 60 and above).
Households that contain children under 36 months of age or younger.
Households that contain a member receiving Social Security disability benefits or with a pending determination case at the Social Security Administration. Required documentation must include a letter of determination from the Social Security Administration or receipt of Social Security disability benefit statement.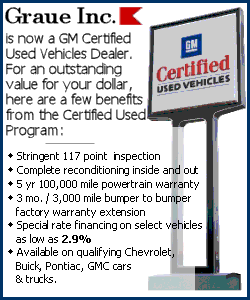 The focus of the cooling program is electric service. The program's benefits are summer energy assistance payments of $150 to electric providers. There will be no cash payments for renters who do not have a utility account. "Funds are very limited this year," said Kimberly Lucas, assistant coordinator of the Low Income Home Energy Assistance Program. "The program is first-come, first-serve, and when funds are exhausted there will be no more funds available."
Eligible households should contact their local Community Action office beginning Monday to set up an appointment for application.
Community Action Partnership of Central Illinois is a not-for-profit organization that serves Logan, DeWitt, Mason, Menard, Piatt counties with a variety of programs. Besides LIHEAP, some of the other services are Head Start, the Foster Grandparent program, transportation and meals for seniors, and weatherization.
For more information about all the programs, visit www.capcil.org or call the Community Action Partnership: Logan County, 217-732-2159, ext. 226; Menard County, 217-632-3878; Mason County, 309-543-2594; DeWitt County, 217-935-2455; Piatt County, 217-762-2421.
[Text from file received from Community Action Partnership of Central Illinois]