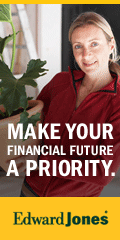 In the adjoining rooms, 15 volunteers were helping a room full of "customers," as staff likes to call pantry clients. As customers filled their carts, a line of roughly 20 individuals waited outside the cramped building for others to finish shopping so they could take their place inside the mini-grocery store. For many of those at the pantry, these foods are essential to them and their family's well-being.

Bill was born in Freeport. His father, George, was a cellulose chemist, and his mother, Bea, was a homemaker. Bill enjoys telling of his father's foresight in the world of cellulose, saying that it was his father who developed the synthetic sponge that is used today under the 3M name Scotch-Brite.
According to Bill, he spent much of his early years as Tom Sawyer -- fishing, hunting and trapping on a 10-acre homestead along the Mississippi River at Prairie du Chien, Wis. Later, he attended the University of Wisconsin in Platteville, Wis., as well UW-Madison and Sangamon State University. His academic travels concluded with a degree in psychology.
It was while he attended school in Platteville that he met and married Janet. They have two daughters, Heather and Tara.
Bill worked for the state of Illinois in various capacities, including time with the Lincoln Developmental Center and the University of Illinois.
In 2001 he retired, but as it turned out, this was only temporary. Overton had intended to spend time gathering and writing a family history for future generations to read, and although he says he has finished about 35 pages, he says that at the current rate he is going, he won't finish it in this lifetime.
His detour from being a man of leisure and letters happened accidently. It was one Tuesday in 2003 that Bill decided to become a volunteer at the food pantry. He next decided to come both Tuesdays and Thursdays to help out. After a few years of active involvement, he became the vice president, and then president just over three years ago.
Asked how many hours he puts in now working to keep the pantry running on all cylinders, Overton wasn't sure. "It can be a seven-days-a-week job," he said.
Norm Newhouse, the food pantry's volunteer manager, echoed Overton's time spent at the pantry. Newhouse himself averages over two days a week, but he says Overton puts in more time than that.
"Bill is always doing something for the pantry," Newhouse said. "He is extremely well-organized, all the way down to what goes where on the shelves. He also spends a lot of time making food purchases of what we need to keep the shelves stocked."
Charlie Lee, co-owner of the IGA, said that Overton was an excellent choice for this week's personality. "Bill is a very hard worker. He is extremely diligent with how he spends food pantry money," Lee said. "I deal with a lot of pantries, but Bill gets the most bang for the buck out of anyone. They (the food pantry) are lucky having someone like Bill in their organization."
Kathy Horn at Kroger also says that the pantry is lucky to have someone like Overton. "He is a real hard worker and is always doing something to help the pantry," Horn said. "Bill really cares about the people of Logan County, and it shows in how much the pantry does for the community."
Newhouse gives credit to Overton for the "Total Choice" program, in which families get to pick out what they like rather than just being given bags of groceries filled with items they aren't interested in. It is this full usage of food from the pantry that has helped not only with giving more usable groceries to customers, but also has greatly decreased wasted foodstuffs that would be thrown away by customers.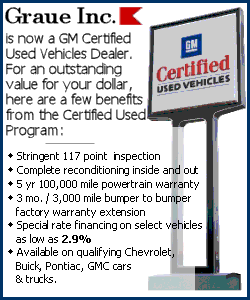 "Bill is always coming up with new ideas," Norm said.
One new idea has been to have one Wednesday a month when only seniors use the pantry. The smaller group setting affords seniors the benefit that they don't have to stand in long lines, and staff can spend more time helping them with their groceries. Overton thinks this will be another boon for customers. "I think there are a lot of seniors out there who need our help, and we are hoping the word will get around on our being open on Wednesday just for them," Bill said.
Another plan for the pantry is to use a proxy system, where individuals are chosen by someone to be able to pick up their groceries. It is another good idea that will add strain with keeping the pantry's shelves full, but Overton has total faith in the support of the community. He focuses his concern on how many more people the pantry can help instead of how much more work it will mean for him, the pantry volunteers and the community that continues to help stock the pantry's shelves.
There is still more to being the president of the pantry than the operation of the store and careful planning and buying. As president, Overton is the representative of the pantry on those occasions when a church group or civic organization wants a speaker to explain all that the pantry does, and requests for Bill to speak on behalf of the pantry are numerous.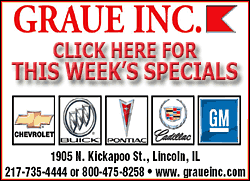 A great many food drives are on weekends or holidays, and Bill often is one of the people at the doors of the pantry to accept food donations and bring foodstuffs into the building for sorting and stocking.
Bill also helps keep the excellent records the pantry has and can at a moment's notice recite any key statistic a questioner might have. As an example, Bill said that for 2008, the Lincoln/Logan Food Pantry served over 1,100 families and over 3,600 residents of Logan County. That number represents 12 percent of the county's total population.
Overton wanted to stress that he doesn't mind the fact he has taken on a full-time job as a volunteer at the food pantry and says he has no plans to stop working and helping in the foreseeable future.
Overton pointed out how he is just one small part of this amazing community service organization. "This county is so generous," he said. "All the churches, all the organizations and the businesses in this community are so giving. We can't thank this community enough for all they have done and are doing. We have 50 or 60 volunteers, and they are active volunteers. We had 25 people here working Tuesday, and there are 15 different volunteers here today."
We, too, can't thank Bill Overton enough for all he is doing on behalf of the community. However, our "Total Choice" is to honor Bill Overton by announcing him as this week's Personality of the Week.
[By MIKE FAK]
Related article