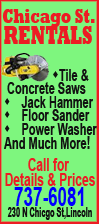 A presentation on international adoption led Deanne and her husband, state trooper Ryan Mott, to add to their family from the continent of Africa. "We both knew we wanted to adopt from Ethiopia," Deanne said, "but that was about all we knew."

For three years the Motts have been working through the adoption process and making preparations in their existing family. Their two biological children, Kaden, 7, and Karson, 5, were looking forward to welcoming new siblings, but Deanne and Ryan wrestled with the enormity of their decision. "We just couldn't get on the same page at the same time," Deanne said. "I just knew we were meant to adopt two, and Ryan just knew that two babies would be a lot to handle. We'd kind of hit a wall."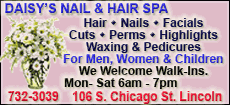 In April, Deanne took a team of her students to work with the adoption organization in Ethiopia. "It was so not what I expected," Deanne reported. "We went with the intention of loving on these children for a week, but the minute we stepped out of the van, the kids came running to throw their arms around us."

The team worked in the orphanage and visited schools and villages in the area, passing out school supplies and rag dolls that were handmade by a woman in Mount Pulaski.

Deanne found any remaining adoption anxieties melting under the orphans' sunny smiles. "There was no attachment disorder here," Deanne said. "The nannies that work in the orphanage love these children. The children know how to love in return."

Deanne's team helped with the daily chores that accompany caring for 90 orphaned children. Giant metal tubs sitting in the sunlight were filled with soap and water, and hundreds of tiny articles of clothing were washed by hand.

"I was sitting there washing for all of five minutes, and my back started to hurt. My wrists started to hurt. I was hot," Deanne said. "Two of the nannies do nothing but this all day long, every day,

'cheerfully!' They love what they do because they love these children."

The orphanage's washing machine had broken a few months earlier. "Within a day, I was ready to pay whatever price it took to get a new washing machine for the orphanage," Deanne laughed. "Then I learned that it wasn't a question of money. There simply wasn't a washing machine for sale anywhere in the country of Ethiopia." Stores are merely small shacks with sparsely populated shelves. "I can only compare it to our stores during very bad weather, when they sell out of generators or ice melt," Deanne said. "Their shelves look like that all the time. Empty."

In the countryside, the team met a woman with two children who lived in a tiny shack with a dirt floor. Against one wall, mud had been piled up and sculpted to form a couch. Two small beds and a small pile of cups, bowls and clothing resting in a corner represented the entirety of the family's worldly possessions.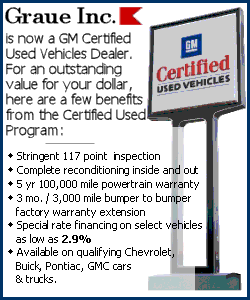 The teacher at a nearby school set aside the donated school supplies for the poorest students. "Even there, where everyone was so much poorer than we could imagine, there were still some who were more impoverished than the others," Deanne said.
When the students gasped at the painfully obvious ribs in the tiny torso of a malnourished infant in the orphanage, the nannies were surprised by their reaction. "He looks so much better now than he did before he came to us," they said. "We just don't see it that way anymore."
The trip had a catalytic effect on the Motts' adoption efforts. "There were two little girls there that I just felt drawn to," Deanne said. "When I found out they were sisters, it just clicked."
In a flurry of intercontinental messages, Deanne tried to get Ryan up to speed on everything she'd learned. "This one orphanage needs to find 30 orphaned babies a month just to keep up with the demand for infant adoptions from the U.S.," Deanne said. "It's the older kids that no one wants. Especially if they have siblings, forget it."
When Ryan heard about this, something clicked for him, too. "No diapers? No formula? No middle-of-the-night feedings?" he said. "Yeah, we can (take two)."
With both Motts on the same page, plans to adopt Fikeerta, 10, and Kongit, 7, were ready to move ahead. "We couldn't progress (before) because we were looking in the wrong place," Deanne said. "We thought we wanted boys; we thought we wanted kids younger than Kaden and Karson. God had a different plan."

Now a picture of two girls embracing adorns a jar resting on top of the Motts

' refrigerator, where money is being collected to pay for adoption expenses. "We are either going to pray them into our home," Deanne said, "or pray them into a different good home, whichever God decides."

In the meantime, the girls have been moved into a transition home in anticipation of their pending adoption, and the Motts hope to welcome them to their new home within the next several months.

After seeing pictures from Deanne's trip, two other local families have begun international adoption proceedings of their own. "We might just get the whole orphanage adopted into the Lincoln area," Deanne said, smiling over photos of small faces that smiled in return.

Because Ryan and Deanne and Kaden and Karson are so willing and ready to share their homes and their lives with children from halfway around the world, we respectfully salute them as our Personality of the Week: family style.

[By CANDRA LANDERS]