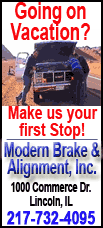 We felt highlighting individuals in this community that deserve special recognition was a positive attempt to show what the best in us can produce, not only as one person or one group, but as a community.

We set out to focus on personalities you already knew were great community leaders and maybe tell you more about them than you knew before. We also made a concerted effort to tell the stories of those who might not be as well known but do great things for this community that deserve recognition.

The list of future personalities we plan to present to you in upcoming months is bigger than it was when we started. Almost a year of bringing those people and their stories into your homes and offices hasn't begun to dry up the well of great Logan County personalities we hope to tell you about. That is a testimony to all of you and all that you do.
Many names have been submitted by all of you, and we hope you will continue to let us know of individuals, organizations and groups that deserve this special recognition.
One group that deserves kudos and isn't on our list is all of you. Logan County citizens are the best when it comes to selfless help to others.
During the year we have had the pleasure of reporting many great things achieved by all of you in this community. On a cold March weekend we saw Special Olympics and Community Action and a half-dozen other organizations raise over $50,000 to help their causes.
We have reported on a thousand-strong gathering of the community to help people they had never met repair, build and restore during the Together for Lincoln day.
We have written about our food pantry and how, due to the generosity of this community, its services are expanding when so many pantries across the country have been forced to close.
We have posted over 220 community calendar events in the past year. That averages out to something special going on in Logan County two out of three days in the year.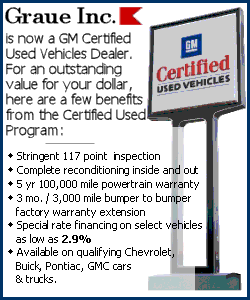 We have posted 528 Close Up mini-stories telling about achievements, efforts and accomplishments in Logan County. And still there is more.
We have published stories about Scouts and churches and clubs that, needing funds for their own causes, took their precious time and efforts to collect for other groups that needed help as well. From youngsters doing remarkable things to residents of retirement homes and villages and everyone at every age in between, you all are part of an incredibly generous and active community.
We have tried our best to publish and chronicle all your marvelous efforts, and they are stored in our archives for all to look at whenever they would wish. The least we can do is make a permanent journal of all you have done. And we will strive to do more.
We appreciate all of you who take the time to let us know about these remarkable achievements and keep us abreast of upcoming events. We cannot be everywhere all the time, and your aid in helping us tell others of the great nature of this community is essential and deserves special praise.
So many of you do so much, so well, so often, that it is an impossible task to record it all. But we will continue to try. Because all of you, our Personalities of the Week, deserve it.
[By MIKE FAK]