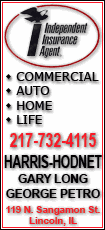 Bernanke's comments came during a town-hall style meeting in Kansas City, Mo., where he was peppered with several questions about government decisions last year to rescue so-called "too big to fail companies" like insurance giant American International Group, whose collapse would have wreaked havoc on the global economy.
A small-business owner complained to Bernanke that such actions were "hard to swallow," saying he felt like small businesses -- also struggling to survive the recession and all the financial fallout -- were being shortchanged.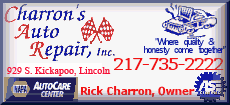 "Nothing made me more frustrated, more angry, than having to intervene" when companies were "taking wild bets," Bernanke said. But not acting would have had grave consequences for the economy, he added.
"I was not going to be the Federal Reserve chairman who presided over the second Great Depression," he said. "I had to hold my nose. ... I'm as disgusted as you are. ... I absolutely understand your frustration."
Public television's Jim Lehrer moderated the one-hour town hall meeting. It will air this week in three installments on PBS' "The NewsHour with Jim Lehrer."
At the height of the financial crisis last fall, Bernanke recalled spending nights on the sofa in his office. It was a "perfect storm," he said, where housing, credit and financial problems converged into a major crisis the likes of which haven't been seen since the 1930s. To deal with the crisis, Bernanke said he sometimes had to do things "outside the box."
The financial crisis underscores the need for Congress to enact legislation that will create a government mechanism for safely unwinding big financial companies, along the lines of the process used by the Federal Deposit Insurance Corp. to handle failing banks, Bernanke said.
When asked about the Fed's diligence in protecting consumers, Bernanke acknowledged that "we were late in addressing the subprime lending problem," referring to the risky mortgages and dubious lending practices that powered the housing boom and contributed to its crash. "We have to take some heat for that."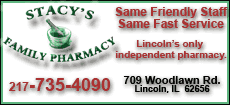 Still, Bernanke made the case -- as he did last week on Capitol Hill -- that consumer protection oversight should stay with the Fed. An Obama administration proposal would create a new consumer protection agency overseeing mortgage, credit cards and other financial products, stripping the Fed of some of its duties. Of setting up such a new agency, Bernanke seemed to soften his earlier stance, saying, "I'm neither opposed to it or in favor or it."
When Lehrer said some people think the Fed is the fourth branch of the government, Bernanke responded, "That's a tremendous exaggeration." He said the Fed's independence from political interference in setting interest rates to influence economic activity is crucial. "You get much better results" for the economy when this is the case, he said. "We're very, very sensitive to this issue."