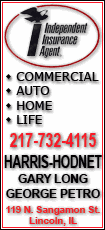 Today's highlight in history:
On July 27, 1909, during the first official test of the U.S. Army's first airplane, Orville Wright flew himself and a passenger, Lt. Frank Lahm, above Fort Myer, Va., for one hour and 12 minutes.
On this date:
In 1789, President George Washington signed a measure establishing the Department of Foreign Affairs, forerunner of the Department of State.
In 1794, French revolutionary leader Maximilien Robespierre was overthrown and placed under arrest; he was executed the following day.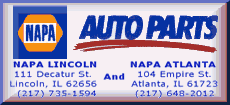 In 1866, Cyrus W. Field finished laying out the first successful underwater telegraph cable between North America and Europe (a previous cable in 1858 burned out after only a few weeks of use).
In 1919, race-related rioting erupted in Chicago; the violence, which claimed the lives of 23 blacks and 15 whites, lasted until Aug. 3.
In 1953, the Korean War armistice was signed at Panmunjom, ending three years of fighting.
In 1960, Vice President Richard M. Nixon was nominated for president at the Republican national convention in Chicago.
In 1967, President Lyndon B. Johnson appointed the Kerner Commission to assess the causes of urban rioting, the same day black militant H. Rap Brown said in Washington that violence was "as American as cherry pie."
In 1974, the House Judiciary Committee voted 27-11 to adopt the first of three articles of impeachment against President Richard Nixon, charging he had personally engaged in a course of conduct designed to obstruct justice in the Watergate case.
In 1984, actor James Mason died in Lausanne, Switzerland, at age 75.
In 1996, terror struck the Atlanta Olympics as a pipe bomb exploded at Centennial Olympic Park, directly killing one person and injuring 111. (Anti-government extremist Eric Rudolph later pleaded guilty to the bombing.)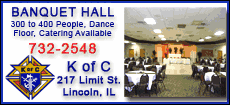 Ten years ago: The House approved President Bill Clinton's one-year extension of normal trade with China. In an overwhelming defeat for major league umpires, their threatened walkout collapsed when all of the umpires withdrew their resignations; however, about one-third of them ended up losing their jobs anyway. A flash flood in Switzerland claimed the lives of 21 people, 18 of them tourists. With Air Force Col. Eileen Collins at the controls, space shuttle Columbia returned to Earth, ending a five-day mission.